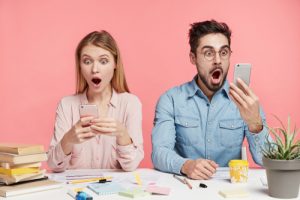 Compare the Cheapest Electric Rates in Dallas
Having the power to choose cheap electricity in Dallas can help you save BIG on your monthly electricity bills. But the deregulated energy market in Texas can be tricky to navigate. To make that easier, you need to choose from the best. Shop our top three recommended electric plans in Dallas for the cheapest rates.
Choose the Best Electricity for the Long-Term
Eagle 36 from TriEagle Energy has an energy charge of 9.7 cents per kWh. There's also a base charge of $4.95 per billing cycle to note. With the base charge and the standard TDU charges, your average rate for electricity comes to 10.2 cents per kWh for 1000 kWh of use. And the estimated monthly bill is around $102.
If three years is longer than you'd like to commit, Eagle 24 from TriEagle Energy is another great option in Dallas. This plan is basically the same as Eagle 36, but with a shorter commitment.
You'll get the same energy charge of 9.7 cents per kWh. And the same $4.95 base charge per billing cycle. That brings the average rate to the same at 10.2 cents per kWh for 1000 kWh of use. And the estimated monthly bill is still around $102.
The early termination fee for both these plans is $20 per month remaining in your contract. That can add up quickly if you leave too soon. Just be aware of that before you start shopping for cheap electricity in Dallas.
Cheap Electric from a Top-Rated Provider
Clear Deal 12 from TXU Energy is a tiered energy plan with two tiers. You'll pay an energy charge of 7.7 cents per kWh for 0 – 1200 kWh. And your rate will increase to 12.6 cents per kWh for anything over 1200 kWh of use. With the standard TDU charges, you'll pay an average rate of 9.5 cents per kWh for 1000 kWh of use.
The average estimated monthly bill for this plan is $98. And while this plan does have cheap electricity for Oncor customers, there is an early termination fee to be aware of. You'll pay $150 if you decide to leave your plan early.
What Happens When Your Electric Contract Ends?
If you don't switch to a new electric provider or plan before the end of your contract, you'll be placed into a variable rate energy plan. These plans tend to have higher rates that fluctuate month-to-month. And you could end up paying a LOT more than you should on your energy bills.
That's why it's always best to shop for cheap electricity before your contract ends.
Shop Top Electric Rates in Dallas
As an Oncor customer, you have a lot of options to choose from when it comes to cheap electricity plans. But which one is the best for your needs? Visit https://www.texaselectricityratings.com to shop, compare, and save when you switch to the top electric rates for your home.