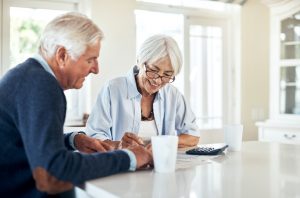 Compare the Cheapest Electric Rates
With summer gas prices the highest they've been since 2014, finding cheap electric rates won't be easy. Still, if you've got an above-average-sized family home or simply use more electricity, you need to find cheap rates fast. So, who has the best high use rate in Dallas? Well, you've got a few options.
How Much Electricity Is Considered High Use?
The average size for a home in the Oncor service area built between 2010 – 2016 is around 2,613 sq. ft. People with houses this size tend to average around 1000 kWh of electricity in Dallas (though they use more during the summer months for AC.)
Meanwhile, homes larger than 2613 sq. ft. or those with large families, inefficient appliances, or just high energy use (from multiple TVs to Bitcoin mining) tend to consume 2000 kWh (or more) per month. That's a lot!
Who Has the Best High Use Rate?
Earth Care 24 from Tomorrow Energy has an electric rate of 6.33 cents per kWh. This plan also offsets your electric usage with 100% National Wind Renewable Energy Credits. With the standard TDU charges included, your average rate for 2000 kWh of use is 10.1 cents per kWh.  That'll give you an average estimated monthly bill of around $200.
Earth Care 12 from Tomorrow Energy has a slightly higher electric rate of 6.73 cents per kWh. With the TDU charges, your average rate for 2000 kWh of use is 10.5 cents per kWh. That'll give you an average monthly bill of around $208.
Both plans have an early termination fee of $175. If you're looking to switch plans before your contract ends, you need to be certain that the savings will make up for that cost.
First Choice 18 from First Choice Power has a base charge of $4.95 and an energy rate of 6.2 cents per kWh. With the TDU charge and the base charge, your average rate for 2000 kWh of electricity comes to 10.4 cents per kWh. That gives you an average estimated monthly bill of $202. That said, this plan's early termination fee is slightly more affordable lower at $135. So, if you find a cheaper plan with great incentives, it may be worth switching.
Overall Earth Care 24 is the winner here. You'll get cheaper electricity, no base charge, and renewable energy for two years. However, if your house uses more than 2000 kWh a month, First Choice 18 could be a good option too. Even though it has a base charge, the cheaper energy rate will eventually save you (slightly) more.
Switching at End of Your Electric Contract
On all these plans, if you don't switch to a new plan or extend your existing contract, you'll be placed on a variable rate plan. These month-to-month energy plans have much higher rates. If you want to get the cheapest electric rates, it's important you respond to the notices and start shopping around before your contract ends.
Shop for the Cheapest Electricity Rates in Dallas
Whether you have a large home or use electricity than average in Dallas, that doesn't mean you have to settle for above-average electricity bills. With the power to choose, you can shop, compare, and save BIG when you switch to a new electricity plan in Dallas.
And www.texaselectricityratings.com makes it easy. Visit us for the latest on cheap electric rates in Dallas. And use our tools like the Plan Picker 3000  and the  Texas Electricity Rating's Bill Calculator to find the best plan quickly.
Don't waste any time. Shop for a new electricity plan today and save!