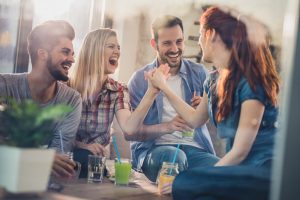 Which electricity companies in Houston have the best rates?
You want to save money on your electricity bill each month of the year. For most customers, the best way to do this is to lock in a fixed rate electricity plan. Current ERCOT wholesale prices are unseasonably low, and that means Texas electricity customers can lock in substantial savings for a year or even longer. Right now, the lowest Houston electricity rate is cheaper than you normally see in August.
Save money with low energy rate companies
For moderate usage customers, an electricity plan that includes a bill credit is often advantageous. The four cheapest electricity plans in Houston for customers who use 1,000 kWh of energy all include a bill credit:
Selecting energy plans based on electricity usage
The key to these plans is to keep your usage at or above 1,000 kWh. Any lower, and you don't get the bill credit which drastically increases your average price per kilowatt-hour.
As long as you keep your usage above 1,000 kWh, these plans should save you the most money over the course of a year than any other plans available now to Houston electricity customers. The further beyond the 1,000 kWh mark you go, the higher your average price per kilowatt-hour increases. These plans are best for customers who use just a little more than 1,000 kWh each and every month. For the Gexa Saver Supreme plan, you also need to ensure your usage remains below 2,000 kWh because the bill credit goes away after that usage amount.
Compare Houston energy rates
While the plans described above offer the best rates for 1,000 kWh of usage, your usage may be different. Texas Electricity Ratings has The Ultimate Texas Electricity Shopping Tool Kit to help you select the right power plan for your home. One of the best tools is Plan Picker 3000 which asks you a few simple questions and returns a handful of plans most compatible with your answers. Each plan available through Texas Electricity Ratings outlines the most important information you need to make an educated choice on your next retail electricity plan.
The power to choose your provider
Texans in the deregulated electricity market have the power to choose their retail electricity companies. Arm yourself with the information and comparative tools at https://www.texaselectricityratings.com. Once you've found the right power plan for your home, you'll feel confident in your energy choice.