Which Pre-Paid Electricity Plans Are the Cheapest Now?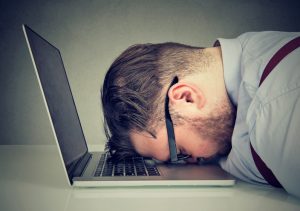 Frustrated with shopping electricity plans while you're waiting for the spring shoulder months in Dallas? Then check out the best pre-paid electric plans in Dallas and avoid paying expensive early termination fees. We've found the top three month-to-month electricity options out there for Oncor customers.
Cheapest Pre-paid Plans with "Free" Electricity
Flex Forward from TXU Energy has an energy charge of 10.1 cents per kWh. There's a steep base charge of $9.95 as well. Plus, you'll need to pay the standard TDU charges as well. That brings your average estimated rate to 15.6 cents per kWh for 1000 kWh of use, which is very high.
Free Nights from Acacia Energy has an energy charge of 11.65 cents per kWh during the paid electricity period. You'll also have to pay the TDU charges during that period. However, it's a "free" electricity nights plan. So, that means that you won't have to pay for electricity during the free period, from 9:30 PM until 5:59 AM.
With these rates, the estimated rate for 1000 kWh is 11.7 cents per kWh. That's assuming that 39% of your usage occurs during that free period. It's also important to note that there's a minimum usage fee of $0.95 for each day where usage is less than 16 kWh.
Energy Texas Monthly from Energy Texas has an energy charge of 8.11 cents per kWh. There are the TDU charges and a monthly base charge of $4.95. Once you add in those charges, the estimated average rate is 13.1 cents per kWh for 1000 kWh of use. Plus, the product is 100% renewable.
Are Variable Rate Electricity Plans Worth It?
In the long run? Absolutely not. For a short-term solution, it depends.
For example, if you can grab the best pre-paid while you're waiting to shop for a cheaper fixed rate, you can avoid expensive early termination fees. It means you'll pay a slightly higher rate for electricity but only until you find a cheap fixed rate plan. Remember that the electric rates variable rate plans vary wildly from month to month. So, even if you switch to the best pre-paid plan for one month, you can be in for a huge shock the next month if the rates shoot up. And with electricity rates on the rise across the country, it's possible.
Save BIG on Your Monthly Electricity Bills in Dallas
Your best option for the cheapest electricity bills in Dallas is to lock in low rates for the long term. Finding the cheapest long-term, the fixed-rate plan is your best bet. Luckily, you've got the power to choose your electricity provider in Texas.
And we make finding the cheapest ones easy…
Visit https://www.texaselectricityratings.com/ for tips on finding, switching, and saving BIG when you move to your new electricity provider.