7 Tips to Warm Yourself, Not the Planet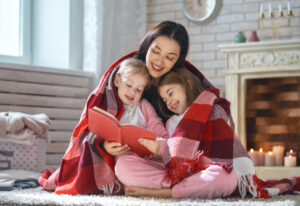 Wood-burning stoves, electric furnaces, and patio heaters aren't just expensive and bad for the environment. They also add to your utility bills. There are easier ways to stay warm while staying green in Dallas. Plus, you can also save money on electricity if you know how. These 7 tips are easy, eco-friendly, and can save you a pretty penny on your electricity bills.
1. Insulate Your Home
A well-insulated home needs less energy to keep warm, which is a direct deduction from your heating bills. While it may seem like a difficult or expensive step, weatherizing your home doesn't have to be hard.
Insulate your attic: Warm air rises, so a drafty attic is where you'll lose most of your heat in your house. Investing in fiberglass, cellulose, or mineral wool insulation is an easy way to stay warm and green in Dallas.
Use draft blockers: You can buy or even make your own draft blockers. Place these by your doors and windows to keep the heat in and the cold out.
Cover your windows: Around 18% of your home's heat escapes through your windows. Covering it up with a film, drapes, or curtains.
2. Stay Green with Layers
Consider the secret of the Texas sweet onion: layers. You can turn the thermostat down and still feel comfortable if you put on a sweater. Use a blanket when you're feeling extra cold. And don't forget to put on some slippers either. 
3. Throw Down Some Rugs
Putting some rugs down isn't just an interior design choice. They also make cold stone and even wood floors warmer during the winter.
4. Keep Empty Rooms Closed
The smaller the space you need to heat, the less energy you'll use. For example, if you don't use the bedroom throughout the day, turn off any heating in there and close the door. But, be sure to periodically open them up to reduce condensation problems and cut the chance for mold or mildew growth.
5. Work Out at Home
Jumping around, doing pushups, and dancing are all great to stay fit and warm. But, if you don't feel like moving for the sake of moving, doing chores is also a great way to stay warm and productive. Vacuuming and mopping certainly uses a lot of your muscles.
6. Invest in a Smart Thermometer
It's easy to schedule and control when and how you heat your home with a smart thermometer. For example, turning your home's heat during the night down to 60-67 °F improves sleep quality and keeps your home energy efficient. During the day, you don't need to heat your home to more than 68-70 °F either to stay comfortable.
7. Get a Green Energy Plan
If you get a green energy plan, the electricity used to heat your home will come from renewable sources. Luckily, green energy plans in Texas aren't more expensive than non-renewable ones.
The best 12-month green plans in Dallas today are:
Come and Take It 12: This plan by Energy Texas offers a 13.9 cents per kWh rate at 1000 kWh monthly usage. This includes the 8.59 cents per kWh energy charge, $4.95 base charge, delivery charges, and the market securitization charge as well. While it's the best price for green plans, the $250 early termination fee is definitely worth considering if you need to switch providers in Spring 2023.
Champ Saver 12: Champion Energy offers a 14.4 cents per kWh price for the same usage. This plan doesn't have a base charge, but the 9.7 cents per kWh energy charge and the delivery charges mean that it's slightly more expensive than Come and Take It 12. However, this plan only has a $150 early termination fee.
Simply Bright 12: This plan by Rythm has the best early termination agreement. If you switch providers before your term is up, you only pay $10 for every month left on your contract. This plan also doesn't have a base charge, but the 9.72 cents per kWh energy charge and the delivery charges amount to a 14.5 cents per kWh rate. Which is only slightly higher that the other two green plans.
Find the Best Green Electricity Deals in Dallas
Of course, there are lots of green energy plans on the market in Texas. And finding the right one for your home isn't just good for the Earth. It's also good for your wallet.
Visit https://www.texaselectricityratings.com/ to find the available plans, compare the rates, and choose the best one for you.