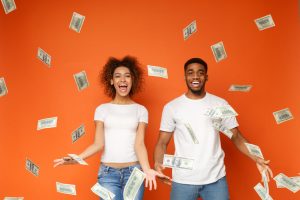 Which Tomball Electricity Plans Offer Free Nights?
Texas heat is causing residential electricity bills to climb. That means air conditioners run longer keeping homes cool during peak usage hours. But if you aren't home during peak usage hours, free night electricity in Tomball could be right for you. So, a programmable thermostat and a good electricity plan could be just the tools to give you low power bills. 
Free Night Electricity in Tomball
The four cheapest free night electricity plans in Tomball give customers free energy from 8 p.m. to 6 a.m. As with all free nights and free weekends plans, the retailers charge a high rate during hours when customers pay for power. Factoring in the free hours, the advertised rate is lower and therefore closer to competing plans. The plans in the table below offer the best free night electricity in Tomball:
It is fairly easy to spot that the Pulse Power plans get a little cheaper as you add months to the contract term. The 36-month plan is cheaper than the 12-month plan by an average of $6 per month. For that reason, it may be worthwhile to lock in a long-term price. But if you've never had a free nights plan, you may want to try it out for one year. 
The plans' average rates correlate with their average bills. This doesn't always happen with retail electricity plans. When average price and average bill correlate, customers usually aren't surprised with high bills. Tiered rates and bill credit plans can sneak up on you. But these plans won't. The Hello Energy plan does not have an average bill calculation because it is a prepaid electricity plan which does not have billing cycles. 
Take Advantage Of Free Nights Plans
Before signing up for a free nights plan, understand how to best exploit the plan's benefits. Consequently, you might need to change your usage habits. For instance, you might tweak your nightly dinner routine.  So if you're accustomed to running your dishwasher right after dinner, hold off. Press the start button after you've crossed into free hours. As a result, that heated drying cycle will cost you a lot less money. 
Additionally, consider investing in a programmable thermostat. So if you're away from home on weekdays, set the thermostat higher to run your air conditioner less often. Then, feel free to crank it down low and huddle under thick blankets at night. After all, you're not paying any retail charges for that power! 
Beat The Heat With Free Nights
Are plans with free night electricity in Tomball just what you need to tame your power bills? Compare plans on https://www.texaselectricityratings.com to see which ones are best for your energy consumption.