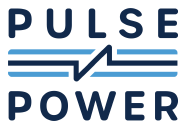 Pulse Power Resources
---
Recommended Pulse Power Plans
---
Most Recent Pulse Power Reviews
Best Choice
I chose Pulse Power due to the plan. But there was an added bonus in the plan I did not see until the first billing. The bill credit product adjustment lowered my bills each month making the summer heat not so bad.

— Steven from Colleyville TX
Excellent power company
Good rate

— Power from Humble TX
Best Electric Company I have had in six years
I've had several electric companies in the past 6 years, they all cheated me out of money. Of the 3 or 4 that I have had, this one is the best, their rates are low and have cut my electric bill in half. They are legit. I went from paying any where from $225.00-$250.00 per month on average to $143.00 per month and my usage has not changed. This month I had a credit. Now I know that the other ones were lying on the bill, the wattages were elevated and the rates were exagggeerated. Wish I had chosen Pulse power six years ago.

— Jeanne Fugate from Spring TX
4-5 Star Reviews: 16 (18%)
Best Choice
I chose Pulse Power due to the plan. But there was an added bonus in the plan I did not see until the first billing. The bill credit product adjustment lowered my bills each month making the summer heat not so bad.
Lights
So far plan is just right!!
2-3 Star Reviews: 12 (13%)
Poor service and management
Due to 2 computer glitches I was charged 2 late charges and while they were in dispute they turned off my service over a $9 late charge that was there fault.
1-2 Star Reviews: 64 (71%)
Misleading
Signed a 3 year contract with Pulse Power. Called the company three times to verify the rate they were quoting. Totally mislead. I wish I recorded the phone call. The quoted rate is true if you use exactly 1000 kw per month. I do not like false advertisement. Will not renew or recommend a company that is deceitful to consumers.
Pulse Power News
No applicable blogs have been written

Pulse Power FAQs
Where can I order Pulse Power electricity?
---
Pulse Power does not have any electricity plans
Where can I order Pulse Power natural gas?
---
Pulse Power does not have any natural gas plans
What do customers think about Pulse Power?
---
That depends on who you ask. There will always be someone who feels wronged by a company, no matter how good they actually are. The average Pulse Power customer review is 2 / 5 stars. Keep in mind, consumers will go out of their way to complain far more often than they will to give praise.
Why is my electricity rate higher than when I signed up?
---
The rate you see when you sign up is the average rate at that exact amount of usage in one billing cycle. Some companies try to game the system by applying bill credits between certain usage thresholds. It works great if you are within the margins, but as soon as you leave that band you no longer get that bill credit and your rate per kWh can double. The PUC only requires that companies disclose their average rates at 500, 1000, and 2000 kWhs. Companies can get around this by giving you a $50 bill credit if you use between 1000 and 2000 kWhs per billing cycle. The only way to really know what you're getting into is to read your EFL. A 10¢ rate at all usage amounts may end up being cheaper than that 8¢ rate at 1,000 kWh!