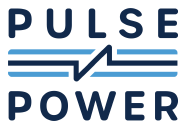 Pulse Power Resources
---
Recommended Pulse Power Plans
---
4-5 Star Reviews: 11 (25%)
Satisfied customer
Overall im enjoying the way you put customers first when calling about a problem customer service is great.
2-3 Star Reviews: 7 (16%)
Hard to remove early termination fee
When I signed up I told him I only needed electricity for a month as I was visiting friends house. They told me to simply tell them I moved out and there would be no early termination fee. I was charged $220 termination fee for three weeks of usage. With other electric companies I was able to tell them my forwarding address and that was enough. Pulse power requires Difficult to provide Documentation for move out before they will return the early termination fee. And even after providing that it took me nine hours and threats to Report them to the AEP before they finally removed the ETF
1-2 Star Reviews: 28 (64%)
If thinking Pulse Power, DONT
I signed up for 3 year service. Several weeks into program I am getting huge bills from previous supplier. I called Pulse Power for clarification. No response other than blaming Centerpoint. Check with Centerpoint, was quick to show me problem lies with Pulse Power. Continued to call Pulse Power, was promised a call back several times. Every call was 30 minute wait time. Never received call back. Sent text and emails trying to clarify. No response. Paid previous supplier $200 to not get disconnected from power. Continue trying to get information from Pulse Power, no response. Finally out of desperation signed with another supplier.
Next day finally got a call from Pulse Power, because they had got cancellation. They told me I could not discontinue service. Explained I could not work with company that ignored NEW customer.
Now they are billing me almost $1K in cancellation fees. I will probably have to pay. Public Utility Commission sided with Pulse Power.
These people treat you like something on bottom of their shoe. Customer Service is foreign to this company.
My advice is STAY AWAY from PULSE POWER.
Pulse Power News
No applicable blogs have been written

Recommended Pulse Power Plans
All Pulse Power Plans
12 months
$
121
est. avg. bill
Based on a
yearly usage curve
averaging
0
kWh per month
12 months
$
113
est. avg. bill
Based on a
yearly usage curve
averaging
0
kWh per month
36 months
$
131
est. avg. bill
Based on a
yearly usage curve
averaging
0
kWh per month
24 months
$
111
est. avg. bill
Based on a
yearly usage curve
averaging
0
kWh per month
24 months
$
111
est. avg. bill
Based on a
yearly usage curve
averaging
0
kWh per month
36 months
$
105
est. avg. bill
Based on a
yearly usage curve
averaging
0
kWh per month
36 months
$
110
est. avg. bill
Based on a
yearly usage curve
averaging
0
kWh per month
36 months
$
110
est. avg. bill
Based on a
yearly usage curve
averaging
0
kWh per month
12 months
$
110
est. avg. bill
Based on a
yearly usage curve
averaging
0
kWh per month
12 months
$
113
est. avg. bill
Based on a
yearly usage curve
averaging
0
kWh per month