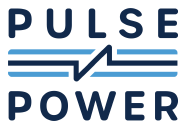 Pulse Power Resources
---
Recommended Pulse Power Plans
---
Most Recent Pulse Power Reviews
Low Price
My electricity bill went down for half of what I was paying

— Mary from Houston TX
Good company
Good company for electric service

— Sarah from Sealy TX
Best Choice
I chose Pulse Power due to the plan. But there was an added bonus in the plan I did not see until the first billing. The bill credit product adjustment lowered my bills each month making the summer heat not so bad.

— Steven from Bedford TX
4-5 Star Reviews: 18 (18%)
Low Price
My electricity bill went down for half of what I was paying
Lights
So far plan is just right!!
2-3 Star Reviews: 13 (13%)
Leaving due to poor Customer Service
I haven't had any billing issues or auto-payment glitches thankfully.
Except for... SIX days with no electricity. An actual message to PulsePower's customer service about no power on Feb 15, 2021 and they charged me for usage on Feb 15th. We lost pets due to the below freezing temps in our home and to have a report show we had power was a slap in the face. I sent a message to PulsePower only to be told "it is an average sent by ONCOR." so basically the blame game. I wasn't asking for a credit or any special treatment just acknowledgement that PulsePower knew we had no power and it was a mistake. Oh no that was too hard. So I let the CSR know I was not happy with the lack of empathy and sent the report I was using from our monthly bill to make my complaint.
NATALIE had the nerve to respond telling me to sign up for smartmeter reports from smartmetertexas. I DID NOT ASK for how to determine a darn thing.
I signed a 12 month contract knowing there was a chance the company I chose wasn't the right one for us. I will be moving providers the day the contract expires.
To think, Cirro showed my parent empathy when ONCOR cut power for 24+ hours on a 100+ F degree day by removing charges on her Cirro bill that were from ONCOR and ONCOR even reimbursed her for lost groceries in the freezer.... SHAME ON PULSEPOWER!
Absolutely no empathy training for the PulsePower reps. Not everyone wants a reimbursement or needs help with a late payment. Sometimes we just need a company to acknowledge a horrible thing happened and they care. I bet Natalie is terrified of reptiles and so her lack of emotion was more on par with YAY MORE REPTILES ARE DEAD! Who cares that it was painful and confusing for them.
Okay done. and DONE WITH PulsePower.
1-2 Star Reviews: 72 (71%)
Another Typical Horrible Pulse Power Experience
Been extraordinarily happy with TES finding energy service providers for usvery happy until now that is. Pulse Power is the worst company they have recommended to us. I am cringing as I read similar reviews posted by others. Appears the level of incompetence with this one is strong either that or there is a deliberate method to the madness so customers get fleeced. Not at all happy. Reaching out to TES to complain about being saddled with this company. If they cant help us, maybe at least TES can refrain from recommending them to others saving them from frustration, headache, and questionable billing. Since only one month into a 3 year contract with these clowns, it will cost close to $800 to break the contract. And, in all honesty, the $800 loss might just be worth getting these a$$hats out of our hair. If youre unfortunate enough to have Pulse Power as your energy provider by choice or happenstance, make sure despite Pulse Power assuring with confirmation payments have been received that Pulse Power actually bothers to process the payment and there isnt some unexplained hick-up otherwise, Pulse Power will pile on additional fees. Honestly, can envision this as being a recurrent phenomenon with them. In our opinion, this is a extraordinarily crappy company that hides behind their internal policies to not investigate, not to address, not to find an equitable resolution, not to serve, and screw their customers. Very seldom write reviews. Pulse Power has earned every bit of this criticism.
Pulse Power News
No applicable blogs have been written

Pulse Power FAQs
What is the cheapest plan that Pulse Power has?
---
The cheapest plan Pulse Power has is Free Energy Weekends 36, with rates starting at 15.2. This is a 36 month plan.
Where can I order Pulse Power electricity?
---
Pulse Power has electricity plans in Texas
Where can I order Pulse Power natural gas?
---
Pulse Power does not have any natural gas plans
What do customers think about Pulse Power?
---
That depends on who you ask. There will always be someone who feels wronged by a company, no matter how good they actually are. The average Pulse Power customer review is 2.1 / 5 stars. Keep in mind, consumers will go out of their way to complain far more often than they will to give praise.
Why is my electricity rate higher than when I signed up?
---
The rate you see when you sign up is the average rate at that exact amount of usage in one billing cycle. Some companies try to game the system by applying bill credits between certain usage thresholds. It works great if you are within the margins, but as soon as you leave that band you no longer get that bill credit and your rate per kWh can double. The PUC only requires that companies disclose their average rates at 500, 1000, and 2000 kWhs. Companies can get around this by giving you a $50 bill credit if you use between 1000 and 2000 kWhs per billing cycle. The only way to really know what you're getting into is to read your EFL. A 10¢ rate at all usage amounts may end up being cheaper than that 8¢ rate at 1,000 kWh!
All Pulse Power Plans
12 month
Bill Credit
$
127
est. avg. bill
Based on a
yearly usage curve
averaging
0
kWh per month
12 month
Fixed Rate
$
118
est. avg. bill
Based on a
yearly usage curve
averaging
0
kWh per month
24 month
Bill Credit
$
128
est. avg. bill
Based on a
yearly usage curve
averaging
0
kWh per month
36 month
Bill Credit
$
130
est. avg. bill
Based on a
yearly usage curve
averaging
0
kWh per month
24 month
Fixed Rate
$
114
est. avg. bill
Based on a
yearly usage curve
averaging
0
kWh per month
36 month
Fixed Rate
$
111
est. avg. bill
Based on a
yearly usage curve
averaging
0
kWh per month
36 month
Fixed Rate
$
113
est. avg. bill
Based on a
yearly usage curve
averaging
0
kWh per month
36 month
Fixed Rate
$
113
est. avg. bill
Based on a
yearly usage curve
averaging
0
kWh per month
24 month
Fixed Rate
$
117
est. avg. bill
Based on a
yearly usage curve
averaging
0
kWh per month
24 month
Fixed Rate
$
117
est. avg. bill
Based on a
yearly usage curve
averaging
0
kWh per month
12 month
Fixed Rate
$
116
est. avg. bill
Based on a
yearly usage curve
averaging
0
kWh per month
12 month
Fixed Rate
$
118
est. avg. bill
Based on a
yearly usage curve
averaging
0
kWh per month