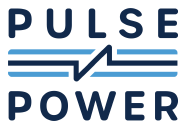 Pulse Power Resources
---
Recommended Pulse Power Plans
---
4-5 Star Reviews: 11 (18%)
Satisfied customer
Overall im enjoying the way you put customers first when calling about a problem customer service is great.
DECEPTIVE ADs - bait & switch
I signed up for this on 6/29 and on 7/27 I got a bill for a whopping $132 at 15.4 kwh and not the 5.9cent KWH. Which is .10 cents per KWH higher than my previous provider TXU. I thought they charged the highest rate in Austin TX.

Pulse Power just did a classic switch and bait, but it is also deceptive, because they bait you with 5.9 cent and a teeny-tiny clause "average price per kwh for 1000 kwh usage". I totally overlooked that, because I never in 65 years, based price on usage. I am 65 and the clause is deliberatlly too small and easily overlooked. It is like "Hey, 5.9cent!" and then whispering under your breath "if kwh is over 1000 usage,".

What Luis the rep (great customer service) on the phone explained to me on 7/28/20, is that if I don't hit >= 1,000 kwh, then I am billed the highest rate 15.4. I only get the 5.9 cent rate if I GO OVER/EQUAL to 1000 kwh. Now I am contracted to them for a year.

BUYER BEWARE. They grab you as the lowest rate, and in teeny-tiny print it reads 5.9 cent "average price per kwh for 1000 kwh usage".

I am totally screwed.
2-3 Star Reviews: 10 (16%)
1-2 Star Reviews: 42 (69%)
Poor Customer Service
I have tried resolving a billing issue for over two weeks. After sitting on hold for 1.5 hours I finally spoke with a supervisor. After our conversation I was told she would call me back within 24 hours after she was able to review my file. A week later I never heard from her. I then sent an email and received an automated response three days later stating someone would contact me within 48 hours. Still nothing. Do yourself a favor and go anywhere else for service.
Pulse Power News
No applicable blogs have been written

Recommended Pulse Power Plans
All Pulse Power Plans
12 months
$
121
est. avg. bill
Based on a
yearly usage curve
averaging
0
kWh per month
6 months
$
99
est. avg. bill
Based on a
yearly usage curve
averaging
0
kWh per month
12 months
$
114
est. avg. bill
Based on a
yearly usage curve
averaging
0
kWh per month
36 months
$
126
est. avg. bill
Based on a
yearly usage curve
averaging
0
kWh per month
24 months
$
112
est. avg. bill
Based on a
yearly usage curve
averaging
0
kWh per month
24 months
$
112
est. avg. bill
Based on a
yearly usage curve
averaging
0
kWh per month
36 months
$
107
est. avg. bill
Based on a
yearly usage curve
averaging
0
kWh per month
18 months
$
120
est. avg. bill
Based on a
yearly usage curve
averaging
0
kWh per month
36 months
$
111
est. avg. bill
Based on a
yearly usage curve
averaging
0
kWh per month
36 months
$
111
est. avg. bill
Based on a
yearly usage curve
averaging
0
kWh per month
18 months
$
107
est. avg. bill
Based on a
yearly usage curve
averaging
0
kWh per month
12 months
$
110
est. avg. bill
Based on a
yearly usage curve
averaging
0
kWh per month
12 months
$
114
est. avg. bill
Based on a
yearly usage curve
averaging
0
kWh per month