Finding the Right Provider for Your Home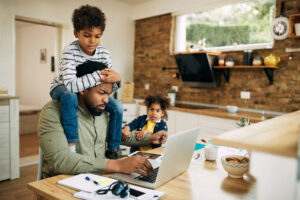 The energy provider you choose doesn't just determine how much you pay for electricity. It will define your entire customer experience. That includes things like rewards and the kind of help you receive if something goes wrong. That's why it's crucial to know how to choose the best Texas electricity provider.
Choosing the Right Electricity Provider
The easiest way to learn about your next provider is to check their reviews on Texas Electricity Ratings. But these are the criteria you should evaluate every provider by before you sign up:
Plans and prices: Of course, the plans and rates a provider offers are the most important things to know.
Fees: Some providers charge a sign-up fee, while others don't even have a base charge in your EFL. Understanding what fees you should expect is crucial when you're choosing a provider.
Billing: A provider that supports how you wish to pay for electricity is the right provider for you.
Deposits: Some providers need you to put down a deposit in case you fall behind on your payment. But, you can also find no-deposit plans in Texas.
Reviews and ratings: Trust the experience of real customers when you're choosing a provider.
Variable vs. Fixed-Rate Plans
A fixed rate plan locks in the same rate for the duration of your contract term. But what happens after your term comes to an end depends on your provider. You should receive a letter before your term's end to let you know of the next steps. Remember to respond to this notice. If you don't, your provider will usually automatically switch you to their variable rate.
Having a variable rate plan means that the price of electricity changes every month depending on the market. Generally, that can be more expensive than locking in a cheap price for a fixed term. But, sticking with a variable rate plane may be your best short term option. And that depends on the time of year when your contract ends.
Best Time of Year to Find a Good Rate
Historically, you can find the cheapest electricity rates in Texas during the Spring and Fall shoulder months. These are April, May, September, and October. Ideally, your electricity plan's term should end around these times, so you can sign up for a cheaper plan and continue saving money on electricity.
However, if your plan finishes a couple of months early, don't worry. You can continue with your provider's variable rate until shoulder month savings roll around.
Electricity Provider Reviews and Ratings
The best way to find out what a provider is really like is by reading customer reviews. The ratings they give paint the most accurate picture of what you can expect. You can find ratings based on different criteria, like plans and pricing, customer service, and order experience. And you can always see the people's choice for the best overall providers.
Switching Texas Electricity Providers
Switching Texas electricity providers isn't difficult, especially if you're in-between plans right now. But, before you commit to a new provider, make sure you check their current plans and ratings on https://www.texaselectricityratings.com. You can find the best electricity rates in Texas, honest reviews, and money-saving advice all on one website.