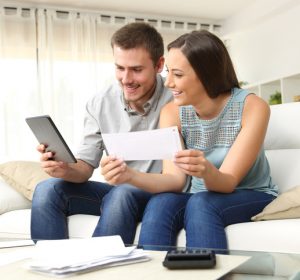 Who has the best new prepaid electricity?
Back in February we told you about the Valtricity 3Cent Intro Rate plan from Acacia Energy. At the time, it offered the best rate for prepaid electricity in Houston, But now, that plan is no longer available. So now there's a new king of the mountain when it comes to Houston prepaid electricity.
The new best value plan is SmarTricity $50 Free in 30 Days from Payless Power. At 1,000 kWh of usage, the average price is 7.5 cents per kilowatt hour, and there's no Houston retail electricity supplier providing a better rate right now. The SmarTricity $50 Free in 30 Days plan is a great deal right now for Houston prepaid customers. The advertised price factors in a $50 bill credit when you maintain service for 30 days or more. Even after you cash in the bill credit, the rates remain reasonable.
This electricity plan is variable month-to-month and its rates can change every month. But, if you become dissatisfied with the price or the service you receive, you can cancel at any time. There is no cancellation fee because you're not locked into a fixed rate contract.
If you choose this plan, be sure to keep $35 in your account at all times. When your balance dips below that level, you will be billed 3.0 cents per kWh more until your balance is restored to at least $35.
Why choose a prepaid electricity plan?
Texas energy customers choose prepaid electricity for a myriad of reasons. Usual reasons include keeping out of long-term contracts, hefty deposits, or avoiding the credit check most Houston electricity providers require for their fixed rate plans. It can also be a convenient alternative for short term residents seeking temporary housing solutions.
Who is Payless Power?
Payless Power was established in 2005 by a trio of brothers, and they still run the company to this day. This Dallas-based retail electricity provider only serves residential customers in Texas. They strive to help customers save money while gaining reliable, cheap Texas electricity. They never charge a deposit. Additionally, they work with customers to meet their budgeting needs even if that means taking several small payments over the span of a month.
Choose the Houston electricity plan right for you
Whether you want a traditional fixed rate plan or a prepaid electricity plan, you have the power to power to choose an electricity plan that meets your family's needs. By shopping now at https://www.texaselectricityratings.com you'll be sure to avoid the Texas electricity price spikes forecast this summer.