How Planning Your Plan Term Can Save You Money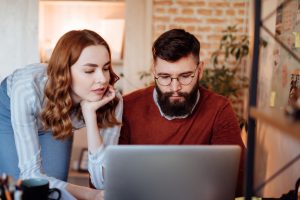 Signing up for an electricity contract is not just a financial commitment. You also commit to the plan's term length. So, finding the best electricity plan term length for you is as crucial as finding the best rate. Find out what term lengths mean, what you need to keep in mind, and what the best term length is for you.
How Long Can an Electric Plan Term Be?
Month-to-month: There's no contract so you can leave anytime. But, your rate can change each month, going lower some months and rising higher others, especially in the winter and summer.
6 months: While relatively rare, some contract terms only run for 6 months.
12 months: The most common electric plan term lasts a year.
18 months: A year and a half may be the ideal contract length if you want to time your term's expiration with a shoulder-month price drop.
24 months: Another common electricity plan term length that's two years long.
36 months: The longest contract term on the market right now. Runs for three years.
Fixed-term contracts lock energy prices for the duration of the agreements. Though not often, TDU delivery charges are also subject to change and could effect your bill.
What Affects the Price of Electricity
Economy: The state of the economy is one of the driving factors of electricity prices. General inflation can mean higher energy rates.
Weather: When the weather is hot or cold, we use more electricity to cool or heat our homes. And a higher demand for electricity means higher prices.
Outside factors: A pandemic, war, or natural catastrophes can fluctuate electricity prices due to their effect on the economy.
Why It's Better to Lock In a Good Rate Early
Historically, the price of electricity is on the rise.
For example, the average energy charge for a 12-month plan at the end of July 2019 was 9.9 cents per kWh. A year later, in July 2020, the average rate was 10.5 cents per kWh.
So, locking in a good deal now may be better for your wallet long term than choosing a plan later.
The Best Term Length If You Switch Right Now
Shoulder months, such as April or October, are months in spring and fall where the mild weather helps lower the cost of electricity. Ideally, a plan term should end when the shoulder month begins.
As it's May right now, we just passed the April shoulder month price drop. While it's not too late to get a good plan, it's good to think ahead. A 6 or 18-month contract can end towards the end of the fall shoulder month.
Alternatively, you can also get a 12-month contract with a reasonable termination agreement.
Generally, if you want to change your electricity provider before the end of your contract term you need to pay a termination fee. This can be flat fee (e.g. $150) or based on how many months you have left in your contract (e.g. $20 per month left).
You can calculate risk, and terminate your plan a month early while only paying a termination fee in order to get a lower rate thanks to the April shoulder month.
Shop Electric Plans Based on Term Length
Knowing the right electric plan term length for you can save you money on your bill. Shop the right plan length for your family! Compare rates and filter by electric plan term length when you visit www.texaselectricityratings.com/. We give you the tools and knowledge to find the best electric plan for your home.