Explaining the new market charge on Your EFL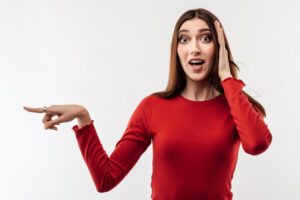 Usually, you can see the base charge, energy charge, and delivery charges listed on your Electricity Facts Label (EFL). But, you may have noticed a new "market securitization (debt) financing" charge as well. What is this "market securitization (debt) financing charge"? And how much will it cost you? Understanding all charges on your bill can help you get the best electric rate. So, let's find out!
It All Started in 2021
In February 2021, Winter Storm Uri caused a major power crisis in Texas. The storm and the subsequent outages damaged over $100 billion worth of property and led to the deaths of at least 200 Texans.
For Texas Retail Electricity Providers (REPs), the power grid failure was a devastating business blow. Contracted to deliver electricity to overloaded lines, providers had to buy wholesale electricity at $9,000/MWH instead of the usual $32/MWH. This meant that many had to go out of business. And those who didn't were left with a tremendous amount of debt.
How the Market Securitization Charge Benefits Texas
In many ways, Storm Uri was a wake-up call. Sharing a grid means that the failure of some affects everyone else too. So, handling future grid emergencies better benefits everyone in Texas. That's why the Public Utility Commission of Texas found that paying this debt off as soon as possible is in the best interest of the public.
And so, the legislation that allowed the market securitization (debt) financing charge to be added to your bill went live in June 2021. According to House Bill 4492, Texas REPs can add this charge to their bills for the next 30 years. This is also referred to as ERCOT's uplift charge.
With this money, REPs can pay off their debts to ERCOT quicker, and prepare for another crisis ahead of time. Adding it as a small charge to your bill spreads the costs over many years and minimizes the financial impact if a crisis like Winter Storm Uri happens again.
How Much Will This Cost You?
Since each REP owes a different share of debt to ERCOT, each provider will have unique market securitization charges. Most will charge you based on your usage.
For example, the market securitization (debt) financing charge at Energy Texas is currently 0.0563787 cents per kWh. So, if you use 1000 kWh per month as an Energy Texas customer, your market securitization charge will be 56.37 cents.
But, you'd pay a different amount depending on the provider you choose. And every provider will round this figure to the nearest cent on your bill.
Stay Informed About Texas Electricity
To shop for the best electric deals in Texas, visit www.texaselectricityratings.com. Compare current rates, read EFLs, and choose the best plan for your home. Be sure to follow our blog and use our resources to learn more about electricity in Texas.