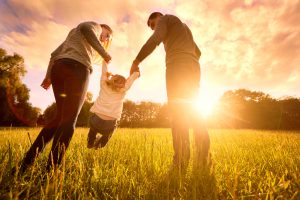 Power Your Houston Nights for Free!
Renewable energy is more than just a fad. Many Houston electricity providers offer plans with varying portions of their electricity coming from renewable sources. For the ultra environmentally conscious consumer, nothing but completely renewable energy will do. And that's exactly what you get from the TXU Free Nights Solar Days 12 plan.
Renewable energy at night is even better when the wind energy is free. This 12-month electricity plan locks in your price for 12 months. TXU buys solar power and solar renewable energy credits equal to your daytime usage and purchases wind renewable energy credits equivalent to your night usage. During the day, the sun powers your home. During the overnight hours, wind energy keeps your light bulbs burning. And because Texas wind is more active at night when prices are low you can actually get free electricity at night.
The Best Electricity is Free
Your free wind power starts at 9:00 p.m. and ends at 5:59 a.m. You can do a load of dishes and run the clothes drier before bedtime knowing you won't pay a cent to run your most expensive appliances. On top of that, TXU covers your local utility company's delivery charges associated with your nighttime usage.
Your solar days begin at 6:00 a.m. and end at 8:59 p.m. Any energy you use during those hours is sourced from solar farms. TXU one of many electricity suppliers investing in solar. You'll be able to minimize your negative impact on the environment and probably pay less than ever before.
Compare renewable energy amounts
Other Houston electricity plans may claim to be big on renewable energy. The fact is, the average portion of renewable energy in Texas power plans is just 17 percent. All the power for the Free Nights Solar Days 12 plan comes solar, wind, and nothing else. Nothing beats 100 percent green!
Find the electricity bill payment option that works for you
Everyone likes flexible payment options. You're not always at home when you remember to pay your bill. Fortunately, TXU has ample payment options to make sure you're never late on your bill payment. You can pay online, through their iPhone or Android app, by an Amazon Alexa-enabled device, by mail, through an automated recurring debit or credit, or at one of their third-party bill payment centers located all over Houston.
Get a friend to switch electricity suppliers and get a reward
Nothing says customer satisfaction like recommending a company to a friend or loved one. TXU desperately wants your recommendation, and they'll reward you for it. Their Refer-a-Friend program rewards you and your friend with $50 each when your friend signs up. There's no limit on how many times you can be rewarded for your referrals.
Rest easy with free Houston power
As your air conditioner runs practically nonstop in the sweltering Houston summer, you can sleep well at night knowing your power is free and comes from renewable sources. With the leading Texas power company supplying you, you can rely on that power to keep running in the heat of the day.