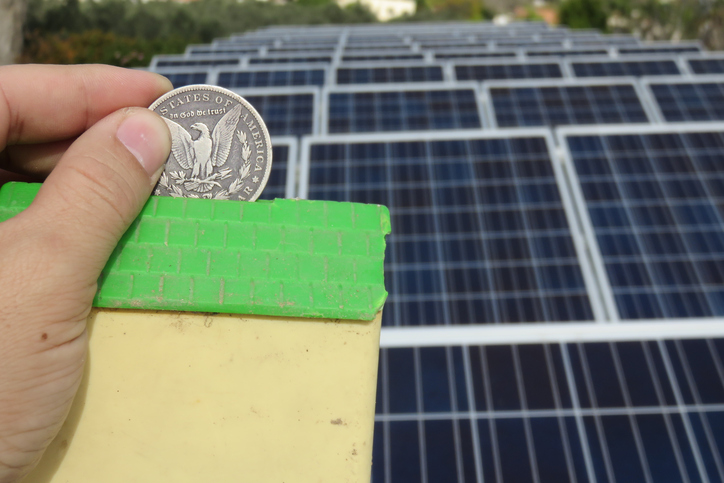 Compare Cheap, Green Electricity in Dallas!
If you're living in the Dallas area around other people on renewable energy plans, you may be wondering, "how do I make the switch to affordable, green energy?" Luckily, you have the power to choose from several options. Texas leads the way in green energy, and with constantly expanding solar and wind generation, the future for electricity in Texas is greener, and most importantly, cheaper. While green plans originally had higher rates, with new technological innovations, more and more people have been making the switch to renewables and environmentally friendly electricity. This means there are more plans available with cheap, green electricity in the Dallas area for those who want to minimize their carbon footprint and their expenses.
Go Green In Dallas!
Many plans offer low rates, but if you want a comprehensive, straightforward plan with fixed rates, then TriEagle Energy's Green Eagle 12 is the best electricity plan for your renewable energy needs. This plan provides you with an affordable, fixed rate of 9¢ per kWh for 12-months, including any and all delivery and distribution charges while supplying you with 100% renewable energy. This is well over the statewide average of 17% for renewable content. Whether you want that chilly bedroom in the middle of summer or a toasty living room after a winter freeze, Green Eagle 12 will satisfy your energy needs while minimizing your carbon footprint.
A Big Green Plan with Minimal Fees
As with many 12-month fixed plans, there is a cancellation fee for early termination. And if you're not careful, it can be pricey because Green Eagle 12 charges $20 per month for each remaining month in the contract ( e.g., 9 months left = $180). The benefit of this though is that the longer you stay in the contract, the cheaper it is to leave. This is different from other plans that charge a flat cancellation fee regardless of how many months of your contract remain.
There is also a monthly base charge each billing cycle to be aware of, but at $4.95 it is nearly half that of other plans. Despite this fee, you still have access to a fixed rate on green electricity for any size household, from small to large. As an added perk, they currently provide a free box of LED bulb when you switch over to Green Eagle 12 to help keep your energy usage and your expenses even lower.
Choose a Greener future
Make the switch to Green Eagle 12 for an environmentally friendly plan with clear, cheap rates and 100% renewable energy. And be sure to check out www.TexasElectricityRatings.com for more information on switching to the right electricity plan for you in the Dallas area.