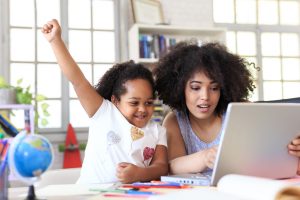 Is Free, 100% Renewable Energy a Real Possibility in Dallas?
With cities like Denton committing to 100% renewable energy by 2020, it's clear to see the growing trend toward green energy in Texas. If you're looking for the best clean energy plan to switch to, then what could be better than a plan offering 100% renewable energy? How about free, clean energy? TXU's Solar Days Free Nights offers just that.
Solar Days Free Nights is a 12-month, fixed rate plan from TXU that provides users with a window of free electricity between 9pm – 5:59am. This means that during this period, 100% of this 100% renewable energy is free. And when looking for the cheapest electricity, you can't beat free.
What about hidden charges and fees? None. TXU is upfront about electricity rates. They charge a base rate of $9.95 per month and 14.6¢ per kWh during peak times, from 6am until 8:59pm. Other charges include the monthly $3.49 TDU fee and the 3.455¢ per kWh distribution fee. This averages out to 13.5¢ per kWh for a 1000kWh average household, a rate calculated with the assumption that 32.7% of the total usage occurs during the free hours.
This plan is not for everyone, however. If most of your energy usage occurs during the day, you're better off taking advantage of your power to choose electricity in Texas from one of the many other plans you'll find at www.TexasElectricityRatings.com. And this will be something you'll need to think about before changing energy suppliers because you'll be charged a $150 fee for canceling before your fixed term ends.
Affordable Energy from a Time-Honored Texas Electricity Company
TXU has been supplying Texas with electricity since the end of the 19th century and continues to lead Texas as a major energy supplier. They purchase renewables through their buyback plan, buying clean energy from solar and wind farms to offset usage.
Several Bill-Pay Options for Your Needs
Energy Average Billing from TXU helps even out the more expensive months by having customers pay an average totaled from recent bills, allowing for worry-free, predictable bills each month. When you terminate with TXU, they will refund any credit on the account as well. If you're not a fan of average monthly billing, they have AutoPay, Express Pay, and Third-Party Bill payment centers as convenient alternatives.
Looking for free nights of renewable energy from a reputable electricity company in the Oncor area? Go with TXU's Solar Free Nights. Visit www.TexasElectricityRatings.com for more information before making the switch to the best electricity plan for you in Dallas, Texas.