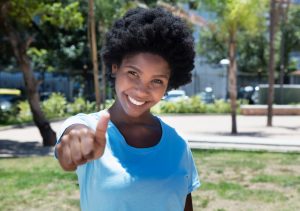 Can you save on Dallas Smart Home Rates in ONCOR?
From communicating accurate meter readings to real-time monitoring of personal electricity usage, having a smart meter in your home makes the difference. And for the best smart home plan in the Dallas, Texas, you want American Light & Power's Oncor Smart Power 12.
More and more devices integrate technology and with over 9 million homes in Texas using smart meters, it's evident that many households have made the switch. These meters help you regulate your power usage to avoid peak times with higher pricing. They can even help relieve the damage caused by major disasters, like Hurricane Harvey, by communicating to electric companies where outages are. But when comparing rates of these smart home electricity plans, you need to know all the details before you make the switch to your new electricity supplier.
A Smart Plan for a Smart Home
American Light & Power's Smart Power 12 advertises an average cost of 9.7¢ per kWh. Other companies offer apparently lower rates, but this requires you to either hit a certain kWh usage to avoid a higher tiered rate or to receive a bill credit. And while having a smart meter makes it easier to monitor usage, there are some months that you just can't help consuming more electricity. Like it or not, you could miss out on that discount and pay more in the long run. Smart Power 12 is different. It offers cheap and predictable electricity rates that keep the cost of running that A/C throughout those steamy summers low.
Let Cheap Rates Be Your Only Surprise
When shopping for the cheapest electricity rates, it's vital to know about any fees from your Texas electric company. Sometimes the power to choose leads you to a plan that's not for you. Being trapped in a contract because you don't want to pay the high cancelation fee is downright annoying. Luckily with Smart Power 12, the cancelation fee is only $100. Plus, this plan has the lowest monthly customer charge over other smart home plans —just $1.99. And there are no other surprise fees.
Smart Payment Methods
American Light & Power offers a "Levelized Payment Plan" allowing customers to pay based on an average usage that is readjusted every six months. Additionally, online payment, mail, and bill pay at payment locations incur no fees. However, calling to pay for your bill will cost $5.
The only real downside to this plan is that if you're looking for clean energy, you're better off choosing a green plan instead. Smart Power 12 only offers 12% renewable content. However, while it is below the state's average of 17%, it's still higher than all other smart plans.
Make the switch to Smart Power 12 for the best smart home plan with cheap electricity rates and low fees. And be sure to check out www.TexasElectricityRatings.com for more information on how to compare and shop for best electricity plans in Dallas, Texas.