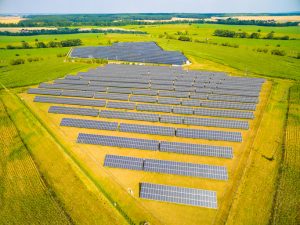 A bill credit for your normal usage.
Choosing a green energy plan often means giving up the absolute lowest price on electricity. However, making an environmentally-conscious power choice doesn't have to break the bank. The cheapest green energy plan in Houston right now is the Gexa Energy Gexa Saver 12 and it gives customers 100% renewable energy.
This 12-month fixed rate plan locks you into an average price of 9.9 ¢/ kWh at 1,000 kWh. This rate includes the utility fees charged by CenterPoint Energy. This plan is best for Houston electricity customers who use at least 1,000 kWh per month because at that mark, customers receive a $50 bill credit. So even if all your energy consumption reducing efforts can't make you a low energy user, at least you'll save money when you power your home.
The Gexa Saver 12 plan guarantees a competitive price for energy, but you get so much more once you're a Gexa Energy customer.
Your happiness is guaranteed.
Gexa Energy wants you to be a satisfied customer. In fact, they offer a happiness guarantee. If you're dissatisfied with your new plan, you can switch to a new Gexa Energy plan within 60 days of your service activation date. This is more than six weeks longer than the 14 days Texas law requires electricity companies to give you to change your mind. While you can't switch Houston electricity providers without penalty, you can switch to another Gexa Energy plan and they'll waive the cancellation fee the first time you change plans.
Texas green energy is a trend here to stay, and this electricity supplier wants to be the company to bring it to you.
Giving back to more than the environment.
Green energy purchased through Gexa Energy doesn't just give back to the environment. It also gives back to your community. The Community Heroes program awards small grants to nonprofits for projects related to shelter, clothing, health, education, and character building. Projects can receive up to $500. Grants are awarded each quarter. An organization can receive up to one grant per year.
Switch to save on electricity.
Competitive pricing for a green electricity plan is all the better when you sign up with a company that guarantees your happiness and gives back to your community. If the Gexa Saver 12 plan sounds like a promising option for you, take a closer look at this plan's information on Texas Electricity Ratings where you can compare it with other available Houston electricity plans.