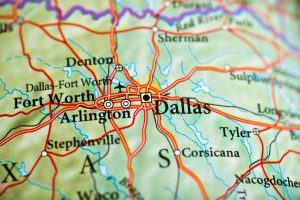 Which Texas Energy Company offers the Cheapest Rates?
With ERCOT expecting record electric use this summer, you'll want to lock in the cheapest electricity in Dallas before the heat hits. And if your household has a higher energy use than average Texas homes, you'll want an electricity plan designed to meet those needs. Luckily, there's one plan that offers exactly what you need: Gexa Saver Premium 24 from Gexa Energy
Cheapest Electricity Rates for the City of Dallas
Gexa Saver Premium 24 offers cheap electricity rates for high use households. This 24-month, fixed electricity plan has a low base energy rate of 9 cents per kWh. Once you add in the standard TDU charges, the rate averages out to 12.5 cents per kWh for 1000 kWh of use.
However, if your home uses more than 2000 kWh in a billing cycle, you receive a $100 Residential Usage Credit. With this credit, the average for 2000 kWh of energy use is a very low 7.3 cents per kWh. That large credit makes this plan an excellent bill credit option for Dallas energy.
What's My Cheap Green Energy Option in Dallas?
Not only does Gexa Saver Premium 24 offer cheap rates, but it's also a great option for a renewable energy plan in Dallas. For no additional charge, you'll have access to 100 percent renewable energy. Keep your carbon footprint low while sourcing the cheapest energy in Texas for high use home.
Cheap Electricity from a top-Rated Texas Energy Company
An added benefit for choosing Gexa Saver Premium 24 is that you'll have access to the cheapest electricity from a top-rated Texas energy provider. Gexa has a history of delivering exceptional customer service. They regularly go above and beyond to deliver not only the cheapest energy but the highest standard of customer care.
Are There Any Downsides with This High Use Dallas Energy Plan?
While Gexa's Saver Premium 24 locks in the cheapest rates for your home, you'll need to be committed to the plan for the full 24 months. That's because the early termination fee is $295. If you want to avoid that, you'll need to look for plans with cheap early termination fee electricity in Dallas.
How Do I Compare Dallas Electricity Companies?
As a Texas resident in the Oncor service area, you have the power to choose the cheapest electricity Dallas from the deregulated energy market. While the energy market has been deregulated for some time, navigating it can be tricky. That's why Texas Electricity Ratings works hard to switching energy providers easier for you.
Visit www.texaselectricityratings.com for more information on how to find the best rates in your area. There you can easily shop and compare from the dozens of plans available to choose from. And with tools like the Plan Picker 3000, you'll be able to quickly find the cheapest electricity rates for your Texas home.