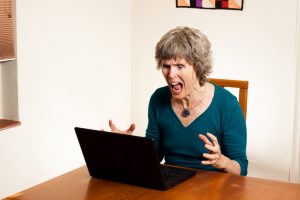 How Can You Avoid Sneaky Bill Credit Traps?
Bill credit electricity plans are tempting. Electric companies advertise enticingly low rates to persuade you to sign up for a long-term electricity plan. But if you pick the wrong one – wham!- you pay too much for electricity. As a result, you have to make the choice of whether to fork over a large early termination fee or stick with your ill fitting plan. However, you can avoid sneaky bill credit traps by shopping smart with Texas Electricity Ratings. 
Understand Your Monthly Electricity Usage
The first step in shopping for Texas electricity is to understand your usage. Whether you want a bill credit plan or something else, your past usage helps you evaluate whether any plan is right for you. The handy-dandy bill calculator on Texas Electricity Ratings gives a quick reading on how plans jive with your normal usage.  
Beyond that, you should evaluate bill credit plans on each month's normal usage. Your past usage is the best predictor for future usage. Electricity prices have risen since last year, but your usage probably won't change much. Even if you increase your energy conservation this year, your usage pattern will be similar. 
Compare a plan's bill credits to your last year of power bills. If you would have earned the plan's bill credits during most months, then that plan is a contender. In other words, you can miss out on bill credits a few months out of the year and still have a viable plan. However, missing bill credits too often can bloat your monthly power expense unnecessarily.  
Just Barely Earn The Bill Credit
Bill credit plans are optimal for you when you just barely earn the credit. If the bill credit starts at 1,000 kWh, make sure you use that much but not much more. The price for each kWh of electricity is almost always higher than plans without bill credits. This is how the retail electricity providers maximize their profit. Use enough power to earn the bill credit but not so much you wind up paying more than you would with other plans. 
Bill Credits In Action
So how do these bill credits work in the real world? Let's take for example these three Houston bill credit plans with the lowest rates available right now: 
As you can see, each of the three bill credit plans has different terms. For example, if you have consistent usage below 1,000 kWh, then none of these plans are right for you. But if you have predictable usage above 1,500 kWh, you have some interesting options. Specifically, you can take advantage of two of the three bill credit plans: Gexa Energy and New Power Texas. You should consider these two plans, but you may have better choices since your usage — 1,500 kWh — is far past the usage it takes to earn the bill credit. 
Compare Bill Credit Plans
You can avoid sneaky bill credit traps by comparing retail electricity plans. When you're armed with information to cut through the hype, you can make a solid choice for your home's power. Shop http:///www.texaselectricityratings.com to receive the best and most concise information available for your next residential power plan.