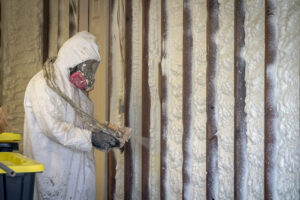 Does Houston Home Value Increase With Energy Efficiency?
The Texas housing market has gone bonkers over the past couple of years. In many areas, houses that sold two years ago for $250K now have asking prices around $400K … or more! Houston is in a similar situation. Though price growth has slowed a bit in recent months, it is still a seller's market. Studies show buyers desire green homes, and they're willing to pay for them. That's why energy efficiency matters when it comes to home value.
Even if you're not looking to sell your home now, energy efficient upgrades can be good long term investments. You spend some money now to save on electricity later. Winter is a little ways off, but it is on the way. So improve your home energy efficiency BEFORE it gets cold. That way, you can save WHEN it gets cold. You'll find your electric meter won't run as quickly and money will leave your wallet more slowly. 
Energy Star Shows Higher Home Value
Whenever you prepare to sell your home, the projects you've never gotten around to stare you in the face. Snags in the carpet, gouges in the hardwood floors, and drywall cracks all need your attention. True, those fixes merely retain your Houston home value. But energy efficient upgrades could put more cash in your pocket at closing. 
A recent study by the National Association of Home Builders found a majority of buyers cite particular energy efficiency must-haves. More than 80% of buyers surveyed want Energy Star-rated windows and appliances. More than 70% also want the entire home to be Energy Star rated with energy efficient lighting and triple pane windows.
Over the past decade, other studies have shown buyers are willing to pay for these features. Between 2009 and 2016, Energy Star certified homes in the Austin metro area sold for an average price premium equal to 6%. In Houston, local officials have taken steps toward building more energy efficient housing stock. Houston building codes require new residential construction to exceed international green building standards by 15%. That makes the competition even stiffer among sellers. 
Tax Breaks For Energy Efficiency
The recently enacted Inflation Reduction Act improved many of the tax breaks homeowners can earn through green home projects. So even if you don't plan to sell your home, the tax benefits could sway your decision about whether to undertake your next home efficiency project. Money you get back from the federal government could shift a project's ROI from negative to positive.
Improve Your Home Value With Cheap Electricity
Whether you bought your home recently or you've been in it for decades, you need a power plan. The best source for choosing is https://www.texaselectricityratings.com. So pick your plan now, and start your green energy projects soon to get the best savings possible.