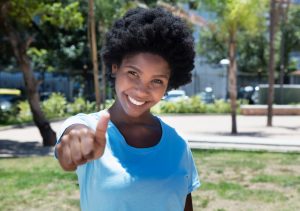 Who Has the Best Fixed Electricity Rates in the Oncor Area?
Now that summer is nearing its end, it's time to start asking yourself if you're getting the cheapest energy rates from your electricity plan. After all, you have the power to choose in Texas. And if you're looking for the cheapest electricity rates and your household energy use is between 1000 – 2000 kWh per billing cycle, then you want 4change Energy's Maxx Saver 12.
The Cheapest Fixed Rate Plan in Dallas, Texas
Maxx Saver 12 delivers the cheapest energy rates for customers living in the Oncor service area. This 12-month, fixed-rate plan offers an energy charge of 10.37 cents per kWh. Keep in mind that this doesn't include the standard TDU charges. However, once you reach 1000 kWh of usage, you'll receive a $75 bill credit. As a result, the average energy rate drops to 6.3 cents per kWh at 1000 kWh of use.
And if you're looking for an energy plan with a low base charge, you'll be happy to know that Maxx Saver 12 carries no base charges at all.
The Option for Renewable Energy in Texas
As Texas continues to embrace renewable energy, you may want to join other Texans looking to reduce their carbon footprints. While 4Change Energy's plan only offers 6 percent renewables upfront, you can opt into 100 percent renewable energy. Just keep in mind that 4Change Energy can charge up to $19.95 per billing cycle for this upgrade.
What's the Early Termination Fee for Flat-Rate Electricity in Texas?
As with any fixed-rate energy plan in Texas, you need to be aware of the early termination fee. With this energy plan, you'll pay $20 for each month remaining in your contract. So you'll want to stay in this plan for as long as possible before switching to a new energy plan if you want to reduce that fee.
What Other Benefits Come with This Energy Plan?
Aside from offering incredibly low energy rates for Dallas residents, when you choose 4Change Energy, you choose a company that cares. Every year, 4Change Energy donates 4 percent of their profits to Texas charities. This makes it one of the most charitable energy companies in Texas.
Even though 4Change Energy isn't currently one of our top-rated energy providers in Texas, they do have a history of providing excellent customer service. In 2017, they were recognized as "Top 3 in Texas for Customer Satisfaction" by JD Power.
How Do I Compare Fixed Electricity Rates in Dallas?
Comparing Texas electricity rates isn't difficult at our site. Simply put in your zip code and then browse and plans to find the best energy plan for your electricity needs. The rate analyzer makes comparing plans a breeze. And if you're feeling overwhelmed by all the plans out there, the Plan Picker 3000 can quickly select a handful of plans that are just right for you.
For more information, visit www.texaselectricityratings.com and discover just how easy shopping, comparing, and switching to an energy provider is.