How to Get The Lowest Electricity Rates in Texas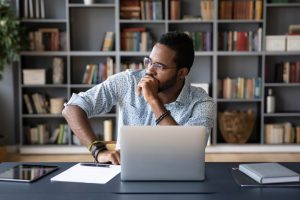 Shopping for a new electricity plan in December is tricky. In short, you have two options. You can lock in low rates for the long term. Or, you can choose a short-term plan that gives you the power to choose cheaper electricity before the prices heat up for the summer. Here's how to compare cheap electricity deals in Allen, TX.
Compare Cheap 12 Month Electricity Deals in Allen
Come & Take It 12 from Energy Texas has the cheapest 12-month, fixed-rate electricity plan in Allen, TX. You'll pay an electricity rate of 5.53 cents per kWh.
There is a monthly base energy charge of $4.95. However, once you add in the standard TDU charges, the average rate for electricity drops to 10.5 cents per kWh.
At those low rates, the average monthly electricity bill is $105. There are no bill credits or electricity tiers to worry about, either.
You just need to be aware of the $150 early termination fee. And we'll get to why in a second.
What's the Cheapest Short Term Electricity Plan in Allen?
Lone Star 6 from Energy Texas is your best short-term electricity plan right now. You can lock in low rates for 6-months with an energy charge of 5.63 cents per kWh.
This plan also has a $4.95 base charge. Once you add in the TDU charges, the average rate for electricity is 10.6 cents per kWh.
At those low rates, the average monthly electricity bill is $106. That's a great plan compared to others out there right now. Plus, the early termination fee on this plan is only $100.
What's the Cheapest Electricity Plan in Allen?
Rates are expected to increase during the winter months. Ideally, you should lock in your rates until we're on the other side of winter. This is because the shoulder months tend to be the perfect time to shop for electricity.
Unfortunately, your options are limited right now.
The other short-term plans on the market won't get you to spring cheaply. Taste of Energy Texas 3 has more expensive rates with an average estimated electricity bill of $133 each month. While it'll get you to the shoulder months, you'll be paying almost $30 more a month. Plus, there's no guarantee that prices will be lower at the end of your contract.
And True Classic 6 from APG&E, with slightly lower rates, has the same early termination fee. The average estimated bill of $112.
Presently, your best option is to go with Lone Star 6. If you sign up now, your contract will end around May.
However, if you find a cheaper plan around April, you can weigh your potential savings against the $100 early termination fee. If you could save more by leaving your contract early, then you should switch. Otherwise, you should start shopping for a new plan at the end of your term.
What Happens at the End of Your Electricity Contract?
If you don't renew your contract or find a new provider, you'll be switched to the default renewal product. These are month-to-month rate plans that can have very expensive electricity rates.
It's always better to shop around for cheap electricity before your contract ends to ensure you're getting the cheapest rate.
Compare Other Cheap Electricity Deals
Ready to save BIG on electricity in Allen? Luckily, there are a lot of options out there to help you find the perfect plan for your home. But it isn't always easy. If you pick the wrong plan, you could end up trapped in a plan paying way more than you should for electricity.
Instead, shop https://www.texaselectricityratings.com for the latest news, tips, and tools to help you save on your monthly electricity bills today!