How Ready Is ERCOT For Winter?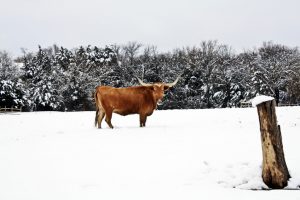 After Winter Storm Uri caused the deaths of 246 people, everyone in Texas wants to know if Texas power generators have sufficiently weatherized their facilities. According to the Electricity Reliability Council of Texas (ERCOT), the answer is a confident yes, their winter readiness is up to the challenge.
"Texans can be confident the electric generation fleet and the grid are winterized and ready to provide power," Vice President of Grid Planning and Weatherization Woody Rickerson said in a December 30 statement. "New regulations require all electric generation and transmission owners to make significant winterization improvements and our inspections confirm they are prepared."
ERCOT inspected 302 electric generation units and found only 10 had problems needing correction. The generation units ERCOT inspected represent 85 percent of the megawatt hours lost during Uri's outages. The 10 problematic units account for only 1.7 percent of ERCOT's total generation fleet.
Weather forecasters predict a mild winter. Combined with ERCOT's positive news about weatherization, and Texas residents should feel confident about their power staying on this winter.
Capacity, Demand, and Reserves For Summer Readiness
On the same day ERCOT released its winter weatherization report, it also released a report on capacity, demand, and reserves (CDR) for the upcoming summer. ERCOT lowered its projection on the planning reserve margin for summer 2022 from 28.8% in May 2021's report to 23.9% in December 2021's report. The change happened because of delays of planned solar projects.
The CDR report also projects peak demand for the upcoming summer. The forecasted peak demand for this summer is 78,084 MW. Developers expect to add 1,474 MW of battery storage capacity to be ready for summer 2022; however, the CDR does not include this capacity. This is in addition to the 8,288 MW of battery storage installed since the May 2021 CDR. Battery storage can help summer readiness by avoiding rolling blackouts during firm peak demand which ERCOT projects at 74,977 MW.
Summer Prices and Electricity Reliability
Generally speaking, lower reserves can sometimes mean periods of less reliability and higher prices. This is especially the case during Texas heat waves, particularly in late August and early September. As a result, Texas electricity customers should take this into consideration if they plan to shop electricity prices this summer. You can avoid a summer price increase by locking in a fixed rate electricity plan now at https://www.texaselectricityratings.com. Here you'll find a variety of electricity plans with competitive prices that could help you save more on your energy bills.