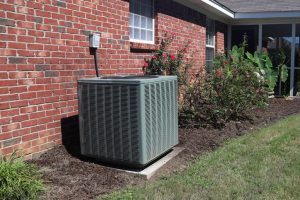 How Can You Make Your Houston AC Run Better?
Houston summers are brutally hot. The sounds of your ceiling fans running at full speed and your air conditioner kicking on are the soundtrack to your life. July and August bring temperatures that tax your body, mind, spirit — and wallet. An average U.S. home AC system uses about 2,000 kWh annually. In Texas, of course, it's almost three times higher because air conditioners use more electricity by running longer on hot days. So unless your system is running at peak energy efficiency, keeping your home cool can add to your Houston electricity bills. But you can get the most from your Houston AC with the following tips. They'll help keep your electricity bill down, extend your system's life, and prevent calls to a repair company.
1. Change the Air Filter
Your system's air filter is a critical component to keeping it running smoothly. It catches the dust, pet dander, dead skin flakes, and other particles that don't need to run through your Houston AC. Dirty air filters drive up your electricity bill because they're saturated with dirt that restricts air flow. Inspect your filter each month, and change it according to the manufacturer's regular schedule or sooner. If you smoke or have furry pets, definitely change the filter ahead of schedule. 
2. Clear the Area Around the Condenser Unit
Other than the ductwork, your air conditioning system has two large components — the indoor furnace and the outdoor condenser. The condenser draws air into the system. Keep bushes, plants, and grass several feet away from the condenser to allow optimal air flow. Clean the unit by spraying it with a hose, or if you want a deep clean, pressure wash it. 
3. Inspect Ductwork for Holes and Loose Joints
You wouldn't expect a leaky boat to take you very far over water, so you can't expect a leaky air conditioning system to cool your home efficiently. Inspect ductwork for holes, loose joints, and other air leaks. You can fix many of them with duct tape, but you may have to call in a professional to reattach or repair ductwork that have separated.  
4. Remove Obstructions from Return Vents
Many people ignore their return vents. These vents don't push air out, so why bother with them? They actually help cool your home more than you think. These vents recirculate indoor air back through the air conditioning system to be cooled further. Removing obstructions like furniture and rugs from your return vents will help cycle air through your rooms more effectively. 
5. Invest in a Programmable Thermostat
Most homes have programmable thermostats. Users can set minimum and maximum temperatures, so the home is always a comfortable temperature. Many programmable thermostats have features that allow residents to adjust these settings based on time of day. So if you're away from the house working during the week, you can raise your temperature while you're away and lower it before you arrive back home. If you don't have a programmable thermostat, invest in one. You can even get a smart thermostat that learns your air conditioning needs over time, and some Houston electricity plans offer them for free. 
Lower Your Houston AC Electric Rates!
No matter how efficiently your Houston AC runs, you can still pay high power prices with a bad electricity plan. Shop plans at https://www.texaselectricityratings.com to make sure your retail electricity plan meets your power needs.