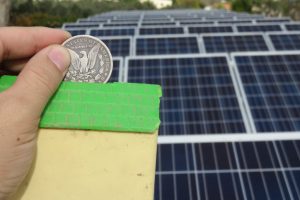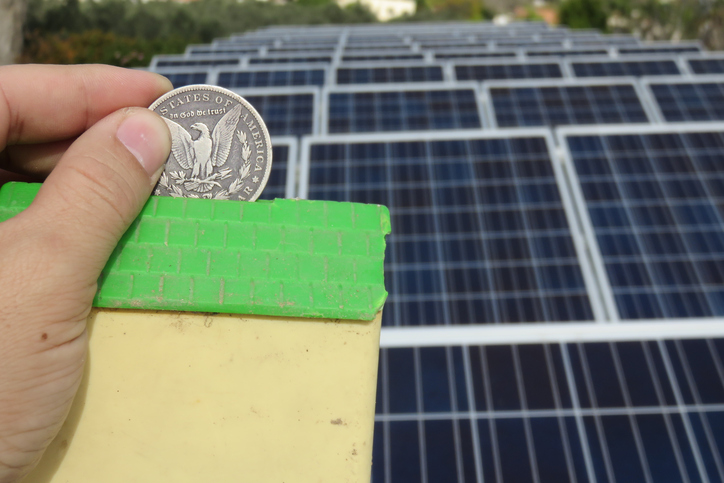 Will More Green Energy Lower Your Bill?
Green energy is booming in Texas. New solar farms, wind farms, and industrial battery projects are starting, continuing, and completing. As a result, many customers wonder if this all this new renewable energy will translate to higher or lower bills. 
Ultimately, more generation capacity is good for Texas electricity customers. This increasing supply means a more reliable flow of power to Texas homes and businesses. This is especially important during the hottest weeks of the Texas summer when it seems like every air conditioner in the state runs all hours of the day and night. 
Lower bills should follow, too. Increasing supply leads to lower prices. By exactly how much is anyone's guess.  
Tax Incentives Mean More Wind Energy Projects
In the last few days of 2020, Congress extended the US production tax credit (PTC) for electricity generated by eligible renewable sources. The enabling law set the PTC to expire at the end of 2020. This expiration incentivized power generation companies to undertake new green energy projects. 
"The timing and magnitude of wind turbine installations in the United States are often driven by tax incentives," the US Energy Information Administration (EIA) said in a January 28 article.  
To qualify for any year's PTC, a project must spend at least five percent of its capital costs. This stipulation compelled companies to begin construction during 2020 since Congress waited so long to extend the PTC through 2021. Consequently, developers started a record number of projects in order to qualify for the full-valued PTC. 
If all the planned projects come to fruition on schedule, 2020 will surpass the 13.2 GW record of wind installations set in 2012. According to the EIA, "Wind capacity additions tend to be relatively high in years when the PTC is set to expire, such as in 2012 and 2020." 
The US set hourly wind generation records on December 22 and the daily record on December 23. However, records inevitably fall, and the chances are good they will fall this year. 
Texas To Lead On Solar Projects In 2021
Experts expect 2021 to be a big year for US solar energy projects. Plans call for 15 GW of added solar generation capacity. Moreover, no state stands to increase solar installations more than Texas with almost 30 percent of new solar farm construction. This is good for Texas electricity customers. Plus, it also bodes well for the overall economy as these projects create jobs. More green energy coming to Texas is a great thing! 
More Green Energy For Your Home 
Power plans with green energy compete toe-to-toe with fossil-fueled-plans on price. If you want to lock in a fixed rate contract for your home's green energy, the best place to do that is https://www.texaselectricityratings.com. Shop the best green plans by filtering plan choices to only show renewable energy plans, Compare them against other rates and choose the best plan for your family's needs.