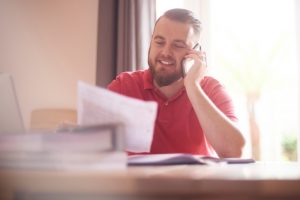 Who has Houston's lowest cancellation fees for 12-month fixed electricity?
When it comes to electricity plans, Texas law allows customers a few days to change their minds. After that short window, customers with fixed price plans must pay a cancellation fee. If a customer sees a much better plan a few weeks after their contract begins, paying that fee to terminate the contract early can be really expensive.
One company reigns supreme for low cancellation fees in Houston.
StarTex Power offers two 12 month fixed-rate plans with a cancellation fee of only $50: 12 Month Usage Bill Credit and A/C Protection Plan.
The 12 Month Usage Bill Credit plan is great for high usage households. You can earn two bill credits each billing cycle. A $35 credit kicks in once you reach 1,000 kWh, and another $15 credit comes your way at 2,000 kWh. Since you can make $50 in credits each billing cycle, why would you even consider paying a $50 cancellation fee?
The A/C Protection Plan provides warranty protection for residential air conditioning systems — but you need to sign up with the one. Homes with a single A/C system are covered by the A/C Protection Plan 12. Homes with two A/C systems are covered by the A/C Protection Plan 12 (2 A/C Units). While it's always nice to have some assurance that if your Houston home's A/C goes on the fritz you'll be covered, be sure to read the plan's Terms and Conditions. Constellation Home can charge a $75 fee for each non-emergency service call performed outside of regular working hours.
Your Power to Choose Shouldn't be Expensive.
Other retail electricity providers routinely charge cancellation fees of $150 and more, both The 12 Month Usage Bill Credit plan and A/C Protection Plan allow customers to end their contracts and switch Houston electricity plans with the low $50 cancellation fee. This shows StarTex Power is confident once they get a customer to choose them, they doubt the customer will want to walk away.
Compare Houston electricity plans
A low cancellation fee is a nice perk, especially for customers who like to shop for electricity rates to find the best deals. Even if you have no intention to cancel once you sign up for an electricity plan, now is a good time to do your research. Summer electricity rates are sure to rise, so lock in your 12-month fixed-rate plan now. And if you ever want to replace your current plan, you'll find a wealth of information at https://www.texaselectricityratings.com to help you select the Houston electricity plan that fits your household's needs.