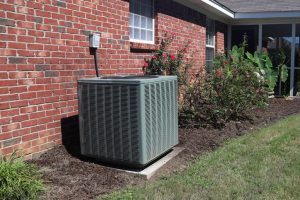 How Do You Inspect Your Houston AC?
Your home's air conditioner is the household appliance using the most electricity. Keeping it working at peak efficiency is critical to reducing your energy Houston bills. By inspecting and performing basic air conditioner maintenance, you can keep the repairman away and run your system only as much as necessary. Just follow these tips to inspect your Houston AC, and ensure it runs at top performance. 
Clean The Coils
An air conditioner's outside condensing coils help it change warm air into cool air. When dirt and grime accumulate, the coils have less surface area to lose their heat. Clean your coils at least once per year. A can of foaming coil cleaner only costs about $6 and is well worth its price. It lifts the dirt particles so you can wash them away with your garden hose. 
Maintain Good Air Flow
Even though your air conditioner's outside condenser isn't the prettiest feature on a home, it's important not to hide them too well. Your outside unit needs a few feet of space all around it to draw air in. Bushes, shrubs, and tall grasses too close to the outside unit hamper air flow. Maintain good air flow by trimming plants to keep them away from the condenser.  
Listen to Your Air Conditioning System
Pay attention to the noises your air conditioner makes. These can tell you when your system isn't functioning well or when it is about to break. Clicking, buzzing, humming, banging, and other noises are your air conditioner's cries for help.  That's when you should contact a repair technician. They can catch small problems before they become big, expensive headaches.
Change Air Filters 
This one is a no-brainer for energy efficiency. Your air filter catches dust and other particles in the air to keep them out of your system. When a filter becomes clogged, your air conditioner has to run longer to cool your home. Change your air filter according to the manufacturer's instructions. Set yourself a reminder to inspect your filter each month. That way, you'll replace it as necessary.  
Flush The Drip Line 
Your air conditioner's drip line is how condensation escapes your system. If that line becomes clogged, water will back up and overflow the drip pan leading to water damage (and mold) in your home. Keeping the line clear requires a simple flush once a month. You can do it when you inspect your air filter. Pour one cup of household bleach or vinegar down the drip line, and follow it with two cups of water. It takes less than two minutes and prevents big problems later. 
Switch Your Houston Electricity Plan
No matter how well you maintain your Houston AC, having a bad electricity plan can squander your savings. Make sure your Houston electricity plan suits your usage. Shop plans at https://www.texaselectricityratings.com to find one that meets your needs.