Why Is My Texas Electricity Bill So High?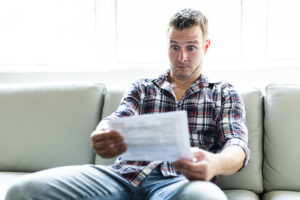 You might feel overwhelmed by all the data your monthly billing statement contains. Electric bills are often filled with industry jargon and technical terms that can make it hard to understand exactly what you're paying for. All the same, it's important to understand your Texas electricity bill. That way you can monitor your usage and ensure you're not paying more than you should.
Once you understand it, you'll know why your bill is so high, particularly in the Texas heat and humidity. You'll see how your bill changes with the weather, hours of daylight, and appliance usage. Knowledge is power!
Key Components Of Your Electric Bill
Here are some key components of a Texas electricity bill that you should know:
Supply Charges: This refers to the cost of generating the power you use. This charge is based on how much energy you use as shown in kilowatt-hours (kWh): 1 kWh = 1000 watts used in one hour.
Distribution Charges: This charge covers the cost of delivering energy to your home. This includes the infrastructure to transmit and distribute electricity such as power lines, substations, and transformers. Distribution charges also appear in kWh.
Account Information: This section contains your account number, billing period, and due date. Review this information carefully to ensure it's accurate. If it is not, contact your provider to change it.
Energy Usage: This section displays your energy usage for the billing period. It may also show the same period from the previous year so you can see how your usage has changed.
Riders: A rider is a charge added to the distribution part your electric bill. Riders often recover costs for specific programs or initiatives. For example, a green energy rider might fund the development of wind or solar power in Texas.
Fees: There are several fees that may show up on your electric bill such as a late payment fee or a reconnect fee if your service has been disconnected. These fees vary by provider, but you can usually avoid them by paying your bill on time.
Taxes: This section displays any state and local taxes charged during the billing period. There's no way to avoid these.
Total Amount Due: This line shows the total amount due for the billing period. It includes all charges, fees, and taxes. This is what you owe.
Texas Electricity Bill Questions
By learning the key facets of your Texas electricity bill, you can watch your usage and ensure that you're not paying more than you should be. If you have questions or concerns about your electric bill, reach out to your provider.
And if you're not happy with the answers you get, you may want to switch providers. In the Texas power market, you have the power to choose your provider! To find companies rated highest in customer satisfaction, shop for the best new power plan at https://www.texaselectricityratings.com.