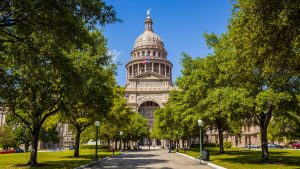 Winter Is Coming — Is Texas Ready?
You've all seen the Game of Thrones meme. Lord Eddard Stark wrapped in a thick cloak clasps a downward point sword. Next to him is the caption "Winter is Coming". Many Texans wonder if they'll again scramble for bottled water and firewood as they did during Winter Storm Uri. Is the Texas grid ready for this winter? State senators discussed this in a tense hearing late last month.
Texas Energy Legislation
The catastrophic storm hit while legislators were in Austin for the biennial legislative session. Governor Abbott made weatherizing the state's electricity generation infrastructure an emergency priority. As a result, lawmakers worked quickly to enact reforms. Shortly after passage, Governor Abbott signed Senate Bill 3.
That might have been the end of it but for a proposed Railroad Commission rule. The rule would let natural gas producer companies to opt out of weatherization requirements. Natural gas producers merely not-label themselves as "critical infrastructure" and then pay a $150 exemption fee.
Vistra Corp., the state's largest power generation company, has started to weatherize its plants. Unfortunately, Vistra buys natural gas to fuel its power plants from other companies. And these may or may not weatherize. And therein lies the rub. The ties between the natural gas system and electricity grid make preventing another winter power disaster a tough nut to crack.
Bearing The Costs
Many experts believe consumers will bear the cost for improving energy infrastructure. Under Texas's current framework, power companies' nearly sole source of revenue is the electricity they generate. As a result, they try to keep costs down, put off upgrades, and focus care on their most profitable power plans. However, unlike other US electricity markets, ERCOT doesn't pay Texas power companies to keep backup capacity ready for emergencies.
If this framework is to change, it will take action from the Texas Railroad Commission. That agency is still within its 180 day window to adopt rules for natural gas reliability. Along with rules by the Public Utility Commission of Texas, the new regulatory framework will hopefully fix problems laid bare last February.
Timely Reforms To The Texas Grid
Both lawmakers and their constituents are keenly interested in how the new rules push the Texas grid to get ready for winter. Will the reforms happen in time to make a difference the next time temperatures turn freezing? Winter is coming, but hopefully, it won't mean wearing heavy coats to bed and boiling snow for drinking water.
No matter what happens with the weather, you need a retail electricity plan for your home. Use https://www.texaselectricityratings.com to find the plan that best meets your power usage needs.