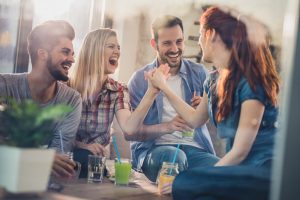 How to Find the Best Energy Rates for the Oncor Area
With summer heating up, shopping for the cheapest energy rates in Texas can be a challenge. But it's not impossible. There are still top-rated energy providers offering electricity plans with low rates as long as you know how to compare and shop energy providers in Texas. And if you're looking for a cheap tiered, fixed electricity plan in Plano, then you want Easy Saver 12 from 4Change Energy.
Which Tiered Energy Plan Offers the Lowest Rates?
Easy Saver 12 will get you the cheapest energy rates for a fixed rate, tiered energy plan in Plano. The energy plan offers a straightforward tiered system so you know what to expect. If you use at least 1 kWh, you'll be charged $69 per billing cycle. Once you reach 1000 kWh, you'll be charged 13.9 cents per kWh. This includes the standard TDU charges.
How Cheap Will My Monthly Energy Bill Be?
Using the Ultimate Texas Electricity Shopping Tool Kit, you can anticipate your monthly bill for Easy Saver 12. Based on aggregate usage data for the Oncor area, an average monthly bill for 1800 kWh could be roughly $180 – $190 through the summer months while dropping to around $80 during cooler months. Keep in mind that these figures are only estimates. Your actual usage, bill, and rate may vary.
The key to seeing the cheapest rates is to keep your usage closer to 1000 kWh per month. The rate increase after 1000 kWh will cause your overall monthly energy bill to increase.
What Fees Should I Worry About with a Tiered Energy Plan in Texas?
With the power to choose a fixed-rate, tiered energy plan, you'll lock in low rates for the long-term. However, this means that leaving the plan before the term ends means paying an early termination fee. This will cost you $20 per month for each remaining month of your contract for this plan.
How Can I Choose an Electricity Provider in Texas?
Shopping for cheap energy in Texas during the summer can be challenging. With ERCOT expecting record-setting demand for energy this summer, you'll have to compare a lot of energy plans to find the best rates for your household. Luckily, www.texaselectricityratings.com makes this easy for you.
With tools like the Texas Electricity Rate Analyzer, you can find realistic usage amounts for your Texas home. This will keep you from getting a huge shocker at the end of your next billing cycle. And the Texas Electricity Rate Meter & Lifestyle Meter makes comparing Dallas energy plans as easy as Stop and Go. You can even find the customer reviews and provider ratings you need to help choose the best top-rated energy provider in Texas.
Don't leave yourself out in the heat. Visit us today for help shopping and comparing energy providers before you make the switch to the best electricity plan for your Texas household.