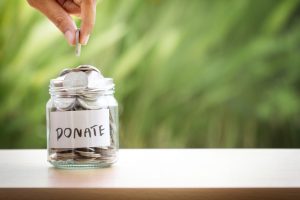 Which Dallas Energy Companies Are Charitable?
Winter is the time of year when many people consider the plight of Dallas families less fortunate than themselves. If you're feeling generous this holiday season, then you could switch to a charitable energy provider in Texas. These 12-month plans let you take advantage of low rates while feeling great about making a difference.
Which Charitable Electricity Company Has the Cheapest Rates?
4Change gives 4 percent of their annual profits to support four different charities. These notable charities regularly work to support those in need across the nation and in Texas. They are:
Feeding Texas
American Cancer Society
American Red Cross
Heroes for Children
Generous Saver 12 from 4Change offers a bill credit option along with tiered rates. The base energy charge of 9.18 cents per kWh drops to 4.68 cents per kWh after you reach 1000 kWh of use. After 2000 kWh of use, it increases to 9.68 cents per kWh. While TDU charges are separate, there is a bill credit of $25 earned at 1000 kWh. This brings the average rate to 10.7 cents per kWh at 1000 kWh.
The early termination fee is $20 for each month remaining in the contract. And if you're looking for a green energy plan in Dallas, this plan offers 100 percent renewable for a charge of up to $19.99.
Which Texas Electricity Plan Support Veterans?
Veteran Energy stands proud with our troops, regularly donating part of their profits to support several military-focused charities. These are:
Fisher House
Lone Star Veterans Organization
Lone Survivor Foundation
Paws for Heroes
Texas Veterans of Foreign Wars
Veteran Energy offers the Secure 12-Month plan that provides cheap electricity rates for Oncor customers. Be aware that while there's a base energy charge is 7.6318 cents per kWh, there's also a service fee of $9.95 if you use under 999 kWh in a single billing cycle. Once you consider the standard TDU charges, the average rate for electricity comes to 11.7 per kWh.
There are better options for cheap early termination fee electricity in Dallas as leaving this plan before finishing the contract finishes will cost $150. And while you can't pay for renewable energy on this plan, Veteran Energy offers a renewable alternative. Secure Green 12-Month sources 100 percent sustainable energy with a base energy charge only slightly higher at 7.93 cents per kWh.
How Do I Switch Electricity Providers in Texas?
If you're looking for the cheapest energy rates, then remember that you have the power to choose in Texas. But plans are always changing as the deregulated energy market can be a chaotic place. This is why www.TexasElectricityRatings.com works hard to make sure you have the information needed to switch to the best electricity company for your needs. Visit our website to shop and compare plans today!