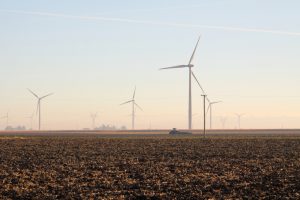 Great electricity rates with outstanding customer service
When you don't use much energy, you want to make sure you they don't get hit with high power bills. If your Houston home uses about 500 kWh of electricity per month, the cheapest option for you is the Power Express #Rhythm12 plan. In addition to an inexpensive electricity bill, you get a power supplier known for outstanding customer service.
Bill Credits Slash Your Houston Electricity Bills!
At an average price of 7.4 ¢/ kWh, the #Rhythm12 price cannot be matched. How do they do it? They actually charge 13.4 ¢ once you factor in CenterPoint Energy's utility charges, but Power Express gives users a $30 bill credit after 499 kWh. So that credit drops the average rate all the way down to 7.4¢. This is a great incentive for Houston electricity customers who use right around 500 kWh per month.
Locking in the rate for this 12-month plan can protect you from high prices this summer. Texas electricity prices are expected to soar when the weather gets hot.
Best Texas Customer Service Backed by Cash!
A great price on electricity is wonderful, but to switch electricity providers shouldn't mean compromising on quality. With Power Express, have no fear! They pride themselves on customer service and even put their money where their mouth is to ensure your satisfaction.
They start by making three guarantees:
Be completely transparent on price.
Have any problem resolved within two business days.
Treat each customer with respect and integrity.
Guarantees are great, but guarantees are only as good as the company making them. To prove themselves serious, Power Express will give a customer a $30 Visa gift card if they fail to uphold any of their three guarantees.
On top of that, Power Express claims to have a 99% customer satisfaction rate and a 42-second hold time on their customer help line. It's hard to ask for anything more than that when it comes to customer service.
Compare Houston Electricity Plans and Save!
The #Rhythm12 plan has the least expensive Houston electricity rates for customers who use 500 kWh per month. And when you combine this low rate with amazing customer service, Power Express makes for an easy choice when you compare electricity plans.