NRG Buying Discount Power, Power Express, & Volterra Energy
Posted on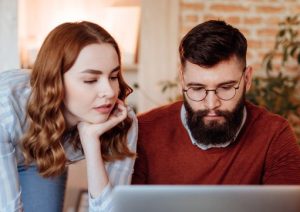 NRG Buys VEH Brands and Customers
NRG energy, the biggest electricity seller in Texas and parent company of Houston-based Reliant Energy, is reported to have agreed to purchase the customers and brand assets of the three retailers owned by Houston-based Volterra Energy Holdings LLC (VEH).
Will NRG's Deal Affect My Electricity?
According to EnergyChoiceMatters.Com, NRG will be acquiring Discount Power, Power Express, and Volterra for an undisclosed amount. Customers will come under NRG control in November 2018. Power Express customers began transitioning to Cirro Energy in August. Volterra customers will begin transitioning to join Cirro Energy in November. Discount Power customers will be transitioned to Pennywise Power, however, Pennywise Power will change its name to Discount Power in early 2019. NRG promises to honor all VEH contract pricing plans and that the change-over should be seamless for customers. Still, VEH customers using autopay to pay their monthly Texas electric bill will need to notify their banks and set up a new autopay once they receive a new account number from either Cirro or Pennywise/Discount Power. Customers with questions about their accounts should contact their VEH provider company to learn more:
Can I Switch From My Discount Power, Power Express, or Volterra Energy Contract?
YES!!!  Since NRG has announced that they are honoring the current contract plans, it's safe to say that you have the power to choose a new provider. The best course is to wait until your current contract is nearing its end. You will receive two reminders via mail about when your contract will end and what your options are. Use that information to allow you to switch to a low priced fixed-rate electricity plan without having to pay a cancellation fee.
How Big is This Deal for NRG?
NRG has not announced how many of VEH customers will be affected. This past August, VEH announced it served "close to 225,000 residential customer equivalents in the state of Texas." NRG's purchase of VEH's assets follows this past June strategic acquisition of XOOM Energy for $208 million. XOOM is an electricity and natural gas provider with over 300,000 customers, primarily on the U.S. east coast. Volterra was launched in Houston in late 2013 and started serving customers in March 2014. Volterra acquired Discount (Power) in March 2014. In 2017, VEH created Volterra Energy focused on contributing to one of its 10 partnered nonprofits for each new customer that signs up. This past August, Inc. Magazine's annual 5000 lists named Discount Power Texas as the #1 fastest growing Texas-based retail energy provider. With VEH changing hands, it's a sure bet that not all of their customers will want to sign with another NRG provider. Electricity customers in Texas can always find the best plans that fit their family's needs by shopping at https://www.texaselectricityratings.com.