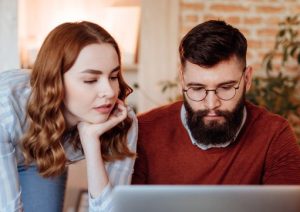 How can I reduce my electric bill in 2019?
Losing weight is the most common New Year's resolution, but a close second is to be better with finances. This may mean fewer trips to Target or fewer Amazon binges, but it can also mean lowering your necessary expenses like utilities. Saving money doesn't have to mean depriving yourself of all fun.
If you want to keep more money in your bank account, a good way to do that is to reduce your Houston electricity bill. Let's go over a few ways you can reduce your electric bill in the coming year. Put these on your resolutions list, and you'll be prepared for those ballooning summer electric bills.
1. Get a smart thermostat
Is your air conditioner or heater running when no one is home? When your house is empty and you shut off your heating and cooling, you stand to save big. Thermostat setback is when you raise you target cooling temperature or lower your target heating temperature for extended periods of time. Doing this while you're at work or while you're sleeping can save significant amounts of money on your monthly Houston electric bills.
If you're not going to remember to turn the thermostat when you leave for work or when you go to bed, your best option is to install a smart thermostat. This device learns your comings and goings and then adjusts your thermostat according to your patterns.
Several retail electricity providers offer Houston electricity plans where new customers receive a smart thermostat. Check out the SMART Energy 12 and SMART Energy 36 plans from TriEagle Energy to see if they align with your family's energy needs. Both plans offer a free Ecobee smart thermostat.
2. Get a home energy audit
A home energy audit can tell you where your home leaking energy. You could be losing energy through your ductwork, windows, roof, or something else. A home energy audit will give you concrete steps to begin weatherizing your home. Knowledge is power, and a home energy audit will give you the knowledge you need to seal up your home's loose ends.
3. Replace your oldest major appliance
If you've lived in your home for more than a few years, chances are you have an appliance or two you expect will give out any day. Maybe it's your water heater, refrigerator, dishwasher, clothes washer, or HVAC system. How much electricity does that old clunker use? Chances are you can replace it with a newer model that uses far less electricity. Use the appliance energy calculator from the US Department of Energy to strategize which one of your appliances should be on deck for replacement.
4. Throw out energy wasting holiday decorations
Though this suggestion won't really pay off until the end of the year, it's never a bad time to throw away or recycle your energy wasting holiday decorations in Houston. Those old incandescent light strings use more than 17 times the electricity of today's LED light strings. Don't bother packing them up in January. Instead, keep them out of your garage, and replenish your decor arsenal by shopping after Christmas sales.
5. Compare Texas electricity prices
If you don't know how much your Houston retail electricity provider charges you per kilowatt hour, find out now! Then, use that information to compare Houston electricity plans. If comparison shopping seems daunting to you, use Plan Picker 3000. You answer a few simple question, and it returns a handful of plans that best fit your needs. Check it out today!