How Can An Energy Monitor Help You?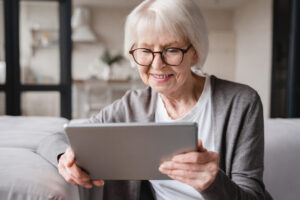 A home energy monitor allows you to track your home's power usage through to a mobile app or Web site. From there, you can view your power usage in real-time no matter your electric provider or home power plan. By using a home energy monitor, you can learn how much energy your home uses and when. This data can help you pinpoint areas where you can reduce your energy usage. Then, you can take action such as turning off unused appliances, tweaking your thermostat, or upgrading to more energy-efficient products. The more you know about your energy use, the more choices you have that ultimately lead to lower electric bills.
Where Do You Install Energy Monitors?
Some energy monitors are installed directly onto individual appliances, such as a fridge or a dishwasher. You typically install home energy monitors inside your home's breaker box. This allows the device to measure the energy usage of the entire home in real-time. Some can also give tips for your energy use based on your specific habits and patterns. Unless you've installed one before, you should hire an electrician for this project.
Best Energy Monitors of 2023
The Sense home energy monitor takes the top prize from among the competition. This device fits neatly in your breaker box and quickly learns devices in your home and their usage patterns. You can check their intuitively designed app for real-time facts about your home. And you can even set power savings goals for your home or sole appliances. The base model gets great reviews from users. Sense also makes an upgraded Sense Flex model and a solar-panel compatible Sense Solar model. 
Smappee energy monitors also garner high praise from buyers. This company also provides up to the moment insights through a top notch user interface. Their devices handle any gadget you can throw at them. Solar panels, electric vehicle charging stations, heat pumps, and the like are no problem. Just try to throw them off!
Curb is another strong option. The system can be set up to monitor different appliances and rooms. So, you can see real-time energy use on the Curb app. It will also send you weekly updates on your energy use.
Save More With A New Power Plan
Home energy monitors are great to help you identify your electric use patterns. And they can help your reduce your usage. But to really save money, you need a power plan that fits your usage patterns at a low rate. Shop for Texas power at https://www.texaselectricityratings.com to find the right plan for your family.