Best Deals to Save on Your Dallas Electric Bill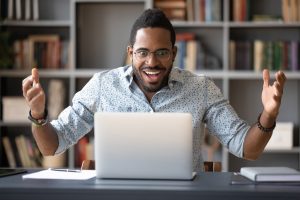 With electricity rates on the rise and likely to get higher this summer, finding a cheap electric plan in Dallas isn't easy. But, you've still got good options during the spring. These 12-month plans give you the best electric bill savings in Dallas right now. And here's what you need to know before you switch to a cheaper electricity provider.
What Is the Cheapest Electric Bill in Dallas Right Now?
Free Weekends-12 by Champion Energy Services offers the best savings on your monthly electric bill in Dallas. This 12-month plan is a free weekends plan, which means that you're only paying for energy usage on weekdays between Sunday at 11:59 PM and Friday at 12:00 AM. You won't be charged for usage on the weekend.
During the paid period you'll be charged 12.5 cents per kWh and TDU charges. If your average usage is 1000 kWh every month, your estimated monthly bill with this plan will be $118.
Since 70% of your usage occurs during the week, how much a weekend plan benefits you depends on your household's habits. Free Weekends 12 also comes with a cash-back program. You'll get 5% of your usage during the paid period applied as a credit to your next month's bill.
The Best Electric Bill Savings in Dallas
Come & Take It 12 from Energy Texas has a cheap electric rate of 12.3 cents. This includes the base charge, the delivery charge, and the 7.57 cents per kWh energy charge. With average usage, this brings your estimated monthly bill to only $123.
Just like Come & Take It 12, Chariot Energy's Solarize 12 also has an estimated monthly bill of $123 for 1000 kWh usage. However, the energy charge for this plan is slightly higher at 8.05 cents per kWh. The reason why it's the same estimated electric bill is that Solarize 12 doesn't have a base charge.
If your usage is less than 1000 kWh every month, Solarize 12 will give you a cheaper electric bill. However, if you use more than 1000 kWh, Come & Take It will get you better savings on your bill.
Eagle 12 from TriEagle Energy is only slightly higher at a $127 bill estimate. The 12.2 cents per kWh energy charge in this plan already includes the delivery charge, but it doesn't include the $4.95 base charge.
What Happens at the End of Your Contract?
Your provider will send you a renewal notice before the end of your contract to tell you what your options are. If you don't renew before your contract ends, they'll most likely move you to their default renewal product. This is usually a month-to-month plan, which can be more expensive than a fixed-rate plan.
That's why shopping for a cheap electric provider in the Oncor service area before your contract end is a great idea.
Choose the Best Savings for Your Electric Bill!
You have the power to choose the best electric bill savings in Dallas. But, there are a lot of plans out there. You need the best tools and tips to sort through them to find the perfect one for your home.
Visit www.texaselectricityratings.com/ to help you shop for Dallas electric providers. Compare the prices, find the best deal, and enjoy paying less for your electric bills.