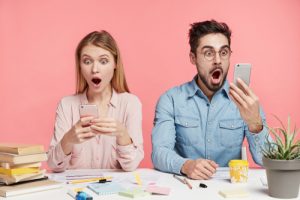 Who Has Summerwood's Best Electric Plan Bargain?
Some people love the thrill of the hunt in bargain shopping. Of course, saving a few dollars provides a thrill, and this compulsion probably keeps retail stores like Target and TJ Maxx in business. Though it may not be as exciting as nabbing a sweater for 60 percent off, finding the best electric plan bargain will reward your power usage month after month.  
Average Price Versus Average Bill
Shopping the best electric plan bargain in Summerwood, TX, comes down to knowing the difference between average price and average bill. Texas Electricity Ratings can sort electricity plans by both metrics. Firstly, the average price tells you how much you'll pay per kilowatt-hour at a given usage amount. Secondly, the average bill shows what you will pay on average per month for a given average usage throughout the year. By using the both average price and average bill, the table below shows the cheapest Summerwood electricity plans by average bill at 1,000 kWh of usage: 
But as you can see, there's something confusing here. Why do the 4Change Energy and Spark Energy plans have similar average bills but very different average prices? Obviously, the answer must lie inside their pricing structures. 
Flat Rates Versus Typical Pricing 
The Easy Saver 12 plan is a tiered rate plan. Because the pricing structure favors usage between 1 and 999 kWh, customers pay a flat rate of $82 in retail charges. But, after this first usage tier, customers pay an abnormally high rate per kWh. However, very few plans operate under this sort of pricing structure. Accordingly, this plan is best for customers who use less than 1,000 kWh each month. 
The Spark Energy plans have typical pricing structures. The fixed rate applies across all usages; however, the plan has one quirk — an $8.99 minimum usage fee if a customer's usage is below 1,000 kWh. Consequently, this plan is best for customers who use more than 1,000 kWh every month. 
Since the table above measures at 1,000 kWh, these three plans show as a dead heat. Compare these plans to your normal usage to see which one is best for your home. 
Unusual Price Drops
These three plans are cheaper than they were in March when power prices tend to take a dip for the spring. Despite the heat of the summer causing surges in demand to stress the power grid, prices are unseasonably low. Finding a great plan is the best way to take advantage. Additionally, conserving electricity cuts down on your utility bills. So caulk those window seals, replace weatherstripping, and give your air conditioning system a tune-up. 
Begin The Bargain Hunt
The bargain hunt is on! Spare yourself the hassle of driving to a big box store. Shop from home at https://www.texaselectricityratings.com to lock in your Summerwood electricity contract with the best electric plan bargain.