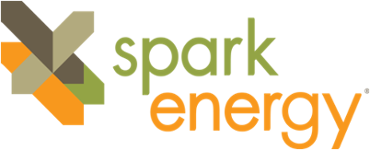 Quick Links
Ratings & Reviews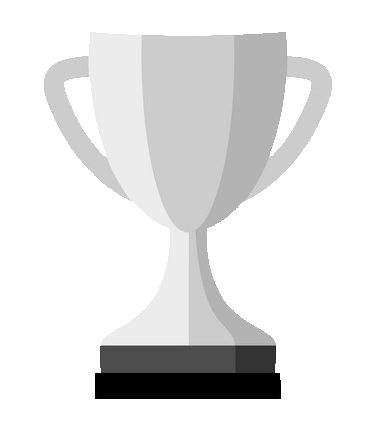 Texas Electricity Ratings's Silver Tier providers are tremendous Texas electric companies. They all combine great customer service, lots of different plan offerings, and great communication from their companies to their customers and communities. If you select a plan from one of these providers you can be confident that you're selecting a great company with a good track record.


Founded in 1999 and licensed to sell electricity in Texas in 2002, Spark Energy is now a national retail electricity and natural gas provider. They now provider electricity and/or natural gas services in the following states: Arizona, California, Colorado, Connecticut, Florida, Illinois, Indiana, Maryland, Massachusetts, Michigan, Nevada, New Mexico, New York, Ohio, Pennsylvania and Texas.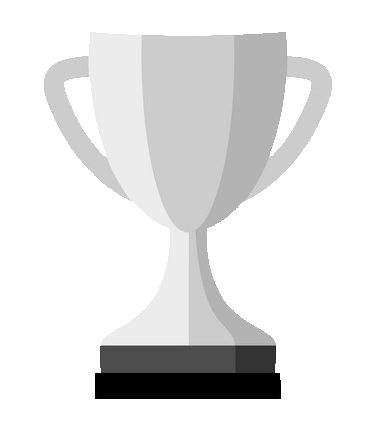 Recommended Plans
All Plans
Fixed Rate
Green
Flat Rate
12 Months
15 Months
24 Months
Best 15 Month Value
Great for small homes
Low Rates regardless of usage!
$
127
est. avg. bill
Based on a
yearly usage curve
averaging
0
kWh per month

Most Recent Spark Energy Reviews
Great company and great rate.
So far my bill went down and I find the whole experience easier and more convenient than what I had before I can pay online and there are no fees. Love it.

— Babsy_2004 from Keller TX
Marked down for the first short bill
Ordering was easy, hand off to Spark was seamless. First bill was only 20 days, which was small enough to miss the rebate. So if you're switching you may want to time it to be closer to the beginning or end of the cycle.

— Fred from Colleyville TX
Spark Energy customer for life
Exceeded my expectations.

— Happy Customer from Dallas TX
4-5 Star Reviews: 41 (26%)
Great company and great rate.
So far my bill went down and I find the whole experience easier and more convenient than what I had before I can pay online and there are no fees. Love it.
3-4 Star Reviews: 18 (11%)
Price was in the top 2, but the website/monitoring is lacking
I really liked my two previous companies, but switched from both once the promotion of the first year ended. This company had one of the cheaper plans for the energy that my home uses during a year period. I figured that all companies at this point are the same. Who ever needs to call into an electric company? You go online, pay your bill, and view your usage. BUT.... you can't view your usage real time it seems. So my plan that I need to use so much energy before I hit that bill credit, I can't monitor. There are some months that I am below the threshhold, but could easily (as terrible as this does seem to me) turn on some extra stuff, to bring myself up to the 1000kw I need. But I can't even tell this info. Which I have never seen with a company before this. ??? If you are going with a threshold plan, I would maybe avoid spark at this point until they fix this.
2-3 Star Reviews: 17 (11%)
Problems Galore from the Beginning
We've been with Spark from the beginning and we have had numerous problems. For the first few years it was always administrative related...wrong address, wrong billing amount, etc. Now our problem is our contract expired the end of December and we did not renew on time. So they took our rate from 6.5cents to 16.9cents. When I called to renew for 24 months and complain about the bill, they refused to make a reasonable adjustment. They offered a $75 credit on a $565 bill. We cancelled our service.
1-2 Star Reviews: 68 (43%)
No Rewards
I mailed my first rebate coupon to get redeemed for $50 as instructed and never received the rebate. After contacting them to let them know I had not received it after few months, they wrote back and said they did not receive it and now the coupon has expired. Horrible customer service...specially since I had a picture of the filled out coupon showing it was done months ago
Spark Energy News
Best 12 Month High/Low Usage Electric Plans
Which Are The Best High and Low Usage Electric Plans?Falling short or going over the usage threshold on some electric plans can easily wind up costing you more. Find out how you can save with these cheap electric plans.One-size-fits-all products usually don't live up to the hype. Unless...
Find The Cheapest Electric Bill In Texas
Which Electricity Plans Offer the Cheapest Rates in DallasIf your usage isn't working for your current tiered or bill credit plan, now's a great time to shop these plans offering the cheapest bill in Dallas!Looking to save money on your energy bills in Texas? As a Dallas energy customer, yo...
Best Fixed Rate 12 Month Electricity
Tiered rates and bill credits offer you crazy-cheap rates as long as you jump through all their hoops. Want predictable monthly electric bills? Get a fixed rate 12 month plan so you can stay on top of your monthly bills with less worry. Which Plans Have The Best Fixed Rate 12 Month Electricity? F...
Spark Energy FAQs
What is the cheapest plan that Spark Energy has?
---
The cheapest plan Spark Energy has is Choice 15, with rates starting at 12.8. This is a 15 month plan.
Where can I order Spark Energy natural gas?
---
Spark Energy does not have any natural gas plans
What do customers think about Spark Energy?
---
That depends on who you ask. There will always be someone who feels wronged by a company, no matter how good they actually are. The average Spark Energy customer review is 2.7 / 5 stars. Keep in mind, consumers will go out of their way to complain far more often than they will to give praise.
Why is my electricity rate higher than when I signed up?
---
The rate you see when you sign up is the average rate at that exact amount of usage in one billing cycle. Some companies try to game the system by applying bill credits between certain usage thresholds. It works great if you are within the margins, but as soon as you leave that band you no longer get that bill credit and your rate per kWh can double. The PUC only requires that companies disclose their average rates at 500, 1000, and 2000 kWhs. Companies can get around this by giving you a $50 bill credit if you use between 1000 and 2000 kWhs per billing cycle. The only way to really know what you're getting into is to read your EFL. A 10¢ rate at all usage amounts may end up being cheaper than that 8¢ rate at 1,000 kWh!
Spark Energy Plan Summary
Total Plans
9
show/hide details