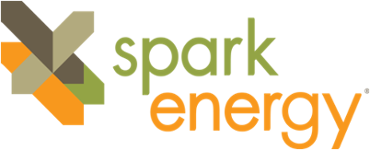 Spark Energy Resources
Founded in 1999 and licensed to sell electricity in Texas in 2002, Spark Energy is now a national retail electricity and natural gas provider. They now provider electricity and/or natural gas services in the following states: Arizona, California, Colorado,
Connecticut
, Florida, Illinois, Indiana, Maryland, Massachusetts, Michigan, Nevada, New Mexico,
New York
, Ohio,
Pennsylvania
and Texas.
---
Recommended Spark Energy Plans
---
4-5 Star Reviews: 38 (26%)
Spark Energy Review
Best Electric company I have ever had any
3-4 Star Reviews: 17 (11%)
Good two years
I signed a contract with Spark and was satisfied. They elected not to offer power in my area so we parted ways. I signed up with them because they were one of the last companies not to charge a monthly fee but they've joined in the collusion now. They even refunded a charge for the short time I was with them after the contract expired and the switch to someone else occurred.
2-3 Star Reviews: 17 (11%)
Problems Galore from the Beginning
We've been with Spark from the beginning and we have had numerous problems. For the first few years it was always administrative related...wrong address, wrong billing amount, etc. Now our problem is our contract expired the end of December and we did not renew on time. So they took our rate from 6.5cents to 16.9cents. When I called to renew for 24 months and complain about the bill, they refused to make a reasonable adjustment. They offered a $75 credit on a $565 bill. We cancelled our service.
1-2 Star Reviews: 64 (43%)
Problems with Spark
Despite signing up online and receiving an email confirmation of the rate chosen, Spark billed me at a much higher rate the first month. When I inquired, I was told the rate I selected was for new customers, not renewing customers. Why was there a difference? No answer. When it was clear I had the documentation, they refused to rebill the month, but rather credited my account a flat dollar amount for the difference. Absent a breakdown or recalculated invoice, how do I know they got it right? Two years ago, when I originally signed up for Spark, they tried a similar swithch. They tried to stick me with a higher rate that the one I signed up for online. I had to make several phone calls and emails to Spark customer service and eventually go all the way to the TX PUC to get the rate I signed up for. Bottom line, both times, Spark did honor the rate, but it shouldn't be this difficult when I had the proof in confirmation emails.
Spark Energy News
Best Bill Credit Electric Deals in Houston
Bill credit electric deals produce generous price drops on your electricity bill...IF you stay within the predetermined usage. Choosing the right plan then becomes even more important! Where Are The Best Bill Credit Electric Deals? Bill credit electricity plans offer customers sizable price incen...
Best Deals on Green Electric Plans in Dallas
It's not Halloween yet but it's time to get into the spirit of things with these green electricity plans for Dallas! What Are the Cheapest 24-Month Renewable Electric Plans? With Halloween around the corner, it's time to lock in shockingly cheap electricity rates in Texas. Right now, there are...
Cheapest Green Houston Electricity
Get the best green Houston electricity rate without going broke! Shop these flat rate plans that save you more than tiered rate plans. Who Has The Cheapest Green Houston Electricity Plans? When you think about energy efficient products, you probably associate them with paying a premium. You spend...
Recommended Spark Energy Plans
All Spark Energy Plans
15 months
$
102
est. avg. bill
Based on a
yearly usage curve
averaging
0
kWh per month
12 months
$
104
est. avg. bill
Based on a
yearly usage curve
averaging
0
kWh per month
6 months
$
111
est. avg. bill
Based on a
yearly usage curve
averaging
0
kWh per month
24 months
$
110
est. avg. bill
Based on a
yearly usage curve
averaging
0
kWh per month
12 months
$
111
est. avg. bill
Based on a
yearly usage curve
averaging
0
kWh per month