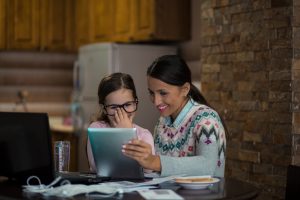 Which 12-Month Energy Plan Has the Cheapest Rates?
While it may seem strange to lock in a fixed-rate energy plan in the middle of summer, the truth is energy rates in Texas are low. Lower demand has caused energy rates to drop throughout the state. And as long as temperatures stay cooler, electricity rates will mostly stay low as well. If you're looking to switch energy providers, then Gexa Energy's Gexa Energy Saver 12 is your best fixed-rate option.
How Cheap Are the Rates for this Fixed-Energy Plan in Dallas?
With Gexa Energy Saver 12, you get an energy charge of 12.12 cents per kWh. This does not include the standard TDU charges of $3.42 per month and 3.1 cents per kWh of use. While those aren't the cheapest electricity rates in Dallas by themselves, the bill credit of $95 makes a difference. By using 1000 kWh the average cost for energy drops to 6.1 cents. This makes it a great bill credit option in Texas.
Your main concern with this plan is making sure you use at least 1000 kWh of usage. Missing that usage tier will cost you that $95 bill credit. And you can make sure you hit that minimum each month with the use of a smart thermostat to monitor your energy use.
What Other Benefits Does This Fixed-Rate Electricity Plan Offer?
One of the great perks about Gexa Energy's Gexa Energy Saver is that it sources energy from 100% renewable sources. Rest easy knowing that you're getting the lowest energy rates along with a great option for 100% green energy in Dallas.
You'll also have access to quality customer care. Gexa Energy is a top-rated energy provider in Texas. They have a history of going above and beyond for their customers. So, you can expect to be treated right during the duration of your contract.
Are There Any Fees I Should Be Worried About?
This plan also has a steep early termination fee of $150. So, you'll want to make sure you stick with the plan for the entire contract, or it will cost you. And if you're not sure how long you'll be able to stay with your next plan, then you should shop for no-early termination fee electricity in Dallas instead.
Are There Other Narrow Usage Tier Plans with Similar Rates?
When searching for the cheapest energy rates in Dallas, you'll notice that there are several other very similar 12-month fixed-rate plans with narrow usage tiers. These plans offer similarly low rates as long as you stay within that narrow 1000 kWh usage tier.
Gexa Energy's Gexa Saver Supreme has an energy charge of 11.1 cents per kWh. And the standard TDU charges need to be added on as well. However, after using 1000 kWh, you'll receive the $85 bill credit. This drops the average energy price to 6.1 cents for 1000 kWh of usage. You'll also have the same $150 early termination fee and 100% renewable energy that the previous Gexa Energy plan offers.
Pulse Power's Texas Saver 12 has an energy charge of 12.2 cents per kWh. This doesn't include the standard TDU charges. And at 1000 kWh of usage, you'll receive a $95 bill credit dropping the average rate for 1000 kWh of usage to 6.2 cents per kWh. Bear in mind, there's an early termination fee of $20 per month left in the contract. In contrast to Gexa's plans, this one averages only 15% of energy from renewable sources.
4Change Energy's Maxx Saver 12 has an energy charge of 10.37 cents per kWh. You'll pay the additional TDU charges on top of that rate as well. Then, after 1000 kWh of usage, you'll receive the $75 bill credit. Their early termination fee is $20 per month left in the contract. Depending on whether you sign up for the 4Change Renewable Energy Option, this plan can be either 6 or 100% renewable.
How Can I Make Sure to Get the Cheapest Usage Tier Plan?
Understanding the EFLs for these plans is crucial to maximizing your energy savings with any electricity plan.  You'll notice that while the average energy rate for 1000 kWh is low, you're paying a higher energy charge (10 – 12 cents per kWh plus the TDU charges). That higher charge would normally amount to a higher bill, but the bill credit lowers the overall price. This is why you see the lowest average rate at the 1000 kWh mark. The bill credit lowers the bill. However, the further away you move from that 1000 kWh of use, the more the energy rates increase.
For you to make sure you get the best rates for your Texas home, you need to make sure you read over each plan's EFL and compare it to your current energy usage. If you have a smaller or larger than average Texas household, then you'd be better off with a plan designed for those average energy rates. A household that uses 800 kWh a month or 2000 kWh would lose out on the benefits that the bill credit provides. Narrowed tier usage plans work great as long as you can monitor your monthly usage and stay as close to 1000 kWh as possible.
How Do I Switch Electricity Providers in Texas?
Don't forget that you have the power to choose your energy provider in Dallas. The deregulated energy market in Texas makes energy companies compete and that helps lower electricity prices. But despite the benefit of a competitive energy market in Texas, navigating the electricity market can be challenging.
With so many providers to choose from, it can be harder to find the right plan. That's why Texas Electricity Ratings makes it easy for you. With tons of tools like the Plan Picker 3000, you'll have a much easier time finding the RIGHT plan for your Texas household.  Visit www.texaselectricityratings.com to easily shop and compare energy rates before switching to your new provider.