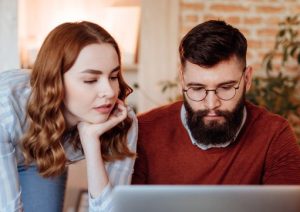 What's The Best Variable Rate Plan in Dallas?
Sometimes, you only need an energy plan for a couple of months until rates drop. Other times, you're looking for a no-deposit energy option in Texas. If need an energy plan without any commitment, then your best month-to-month electricity plan in Fort Worth is TXU's TXU Energy Flex Forward.  
What's the Best Month-To-Month Plan in Dallas?
TXU Energy Flex Forward is a very clear variable-rate plan from a top-rated energy provider in Texas. It offers an energy charge of 7.7 cents per kWh. On top of that, you'll need to pay the standard TDU charges. There's also a standard base charge of $9.95 per month. That brings the average for 1000 kWh of use to 12.2 cents per kWh. 
Keep in mind that this plan is only 6% renewable. So, if you're looking follow the green energy trend in Texas, then there are better renewable options to choose from. 
What Should I Be Aware of With Variable Rate Plans?
This is a month-to-month electricity plan. Rates can change monthly. So, make sure you pay attention to your rates each month. And should they increase, you'll need to switch to a new Texas energy provider. 
If you're looking to stay at your location for a while, consider shopping for a cheap fixed-rate energy plan in Dallas. Those plans offer the best rates and perks. 
What Is a Variable Rate Electricity Plan? 
If you're new to Texas, the energy market in Texas is deregulated. That means that you have the power to choose your energy provider in a very competitive market. So, providers offer lots of great options for you to choose from. Generally, those fall into two major categories: fixed-rate and variable rate. 
Long-term, fixed-rate plans often offer the cheapest rates. You sign a contract and lock in a low rate for the long-term (between 6 – 36 months). However, variable-rate plans are monthly. There's no obligation to stick with the plan after your first month. But, as a downside, the rates on these plans tend to fluctuate. So it's best to rely on them only as a temporary solution when you're searching for a new fixed rate plan.
What's the Benefit of a Variable Rate Energy Plan?
The biggest benefit of having a variable rate plan is that there's no contract for you to worry about and no early termination fee. They're also a great bad/no credit options for electricity in Texas. 
Save BIG When You Shop For Electricity in Texas
If you live in Ft. Worth, then you want to make sure you have the cheapest electricity rates, then you need to take time and shop around for the best energy provider. But with so many options, that's not always easy. That's why you should visit www.texaselectricityratings.com to find out more about how you can compare, shop, and save when switching electricity providers.
Be sure to check out our tools to help make choosing your next energy provider as well. With the Plan Picker 3000, you can quickly sort through over 100 plans to find a handful of ones that will work best for you. And the Texas Electricity Rating's Rate Analyzer will help you predict what kind of savings you'll get with your new plan as well as how it stacks up to the competition. 
So, don't wait. Start comparing Dallas metro electricity providers today!