How Your Provider Can Change Your Fixed-Rate Contract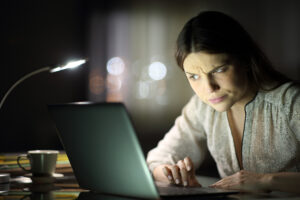 Getting a fixed-rate contract means you lock in a great electricity rate for the duration of your contract. Right? Well, generally, yes. However, your provider has the right to "pause" your rate before your contract's over to adjust for third-party changes. And they'll charge you a higher rate while the pause lasts. Here's why your provider may pause your contract and what to do if your fixed-rate plan changes.
How Can My Provider Pause My Rate?
To start these rate "pauses" rarely happen. But due to rising energy prices, some providers are finding harder to juggle the spiking prices with what they charge their customers. For example, back in June, one energy provider "paused" the fixed rate contracts for its New York state customers. So, can the same thing happen in Texas?
Unfortunately, yes. While pausing your fixed-rate contract is a last resort event, it is technically within the rights of electricity providers in two specific ways.
The first covers new fees or charges from ERCOT, the PUCT, Texas Regional Entity, or your TDSP. Generally, your provider isn't liable for changes affecting distribution rates. If you read your Electricity Facts Label (EFL) carefully, the disclosures section details how these rates can change and why.
The second way it can happen is if your provider changes the provision of your fixed rate plan's contract. According to Texas law, providers must notify customers in writing about changes to contracts 14 days before any change can take effect. This way, customers have time to decide if they agree to the change or use their power to choose a new provider.
What if Your Provider Does Pause Your Rate
If you receive a letter notifying you of a change in your fixed-term contract, your first step is to read your EFL and your Terms of Service. Both documents contain the most crucial pieces of information about your plan.
If your provider lawfully notified you of a change in your electricity rate, and it complies with your contract terms, you only have two options.
You can either pay the increased rate, or you can switch to a new provider. While providers can offer to waive the early termination fee in such events, they don't have to. Make sure you carefully read your early termination agreement and notification letter before switching providers.
Search for a New Electricity Plan in Texas
If your provider notified you of a change, and you don't want to pay the higher rate, then shop plans at https://www.texaselectricityratings.com. Compare the latest electricity deals in your area, and choose the best one for your home.