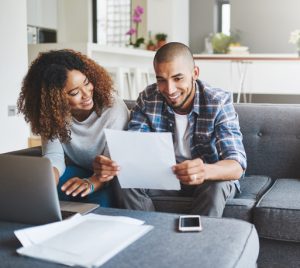 Can Free Nights And Weekends Electricity Come Cheap?
Getting free electricity is never a bad thing. However, free nights and weekends come with a price. The electricity you consume when you're paying is typically expensive under these plans. But for some customers, these plans make perfect sense based on their normal home electricity usage. Finding the cheapest free nights and weekends electricity in Houston is easy! Check out the cheapest 12-month free nights and weekends plans below to see if they meet your Houston electricity needs.  
Free Weekends And A Low Electricity Bill 
The Free Weekends-12 plan from Champion Energy offers the lowest average bill available for free nights and weekends plans. An average bill of $99 when using 1,000 kWh per month is a great deal. The retail charge for electricity consumed during the week is only 9.3 cents per kWh. When combined with CenterPoint Energy utility charges, the average price is 10.3 cents per kWh at 1,000 kWh of usage. 
If you're someone who has the ability to shift your usage to weekends, this plan could save you significantly on your home energy bill. Say you have a job where you travel Monday through Friday. You could power your home for almost no cost. When your plan's contract term nears expiration, make sure you sign up for a new fixed rate plan. You don't want to switch to a variable rate contract when you've gotten used to a ridiculously low bill!  
Choose Free Nights or Free Weekends With Pulse Power
Pulse Power offers two great plans with low average bills of $103. Choose Free Energy Nights 12 for free nights, or select Free Energy Weekends 12 for free weekends. Again, when this plan gets close to expiring, shop for new fixed rate plan. Otherwise, Pulse Power will switch you to their variable rate.
The electricity facts labels for both plans are identical except for the period when electricity is free. With the free nights plan, the retail energy charge is free each day from 8:00 p.m. to 5:59 a.m. Under the free weekends plan, the retail cost is free from Friday at 8:00 p.m. to Monday at 5:59 a.m. 
More Free Nights and Weekends Plans
Power plans with the cheapest free nights and weekends electricity in Houston are available at https://www.texaselectricityratings.com. Shop all 13 currently available plans from seven retail providers. If free nights and weekends are your priority, you're sure to find one with great low rates that will meet your needs here.