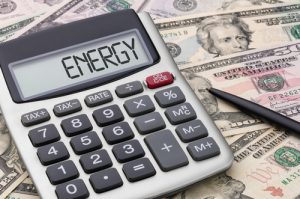 How Do I Switch My Electric Company in Dallas?
If you're looking for cheap Dallas electric rates in the Oncor service area, you may be wondering how to take over a hundred plans and reduce the list to a small handful of plans that are right for you.
Luckily, there's a solution: Plan Picker 3000. Plan Picker 3000 is a trusted TER resource aimed at simplifying the process of shopping for the best electricity plans out there.
You start by prioritizing your perks: no bill surprises, cheapest rates, trusted company, or low deposit. Then you choose the contract length you prefer. Finally, you choose the average energy use of your family household.
What Is the Best Electricity Plan?
You have several plan profiles to choose from when shopping around for a new electric company. Here are a few examples:
Fixed rate: These plans charge a set rate for energy use, no matter what. You pay a fixed electricity rate for a specific contract length.
Tiered rate: These plans charge a specific amount of energy for specific tiers. When you go over that amount, you pay another charge. For example, you pay $75 for 1000 kWh of use. Whether you use 999 or 500 kWh, you pay $75. Once you hit 1001 kWh of usage in a billing cycle, you'll pay another $75 or a fixed rate per kWh.
Bill credit: After you reach a certain amount of usage in a billing period, you receive the bill credit. For instance, you could receive $30 after 1000 kWh of use. That's $30 off your bill. Sometimes, there's a target usage. If you go over that amount, you would lose the credit.
Free Nights/Weekends: On these plans, you'll typically pay above-average rates for energy during the charged period. Once the free periods kick in, you're not charged, regardless of how much energy you use.
How Can I Find the Cheapest Energy Rates in Texas?
On the TER website, enter the postal zip code you live in, then click on "Price" to see the lowest rates. Typically, you'll be looking at fixed-rate plans as they tend to offer the cheapest rates when you lock in prices for the long-term.
Keep in mind that many companies charge fees for leaving early. A cheap early termination energy plan is a great way to avoid excessive fees if you switch before your fixed-rate ends. As with all plan, you should know how to read your EFL before signing up.
Here's a brief overview of the cheapest fixed-rate plans in Dallas based on the average rate at 1000 kWh in a single billing cycle.
Free Energy 12 from 4 Change Energy offers an average 6.9 cents per kWh. This low average rate is a result of a $25 bill credit at 1000 kWh combined with no energy charge between 1000 kWh and 2000 kWh of use. The energy charge of this plan outside the free period is 11.9 cents per kWh. And you'll also have to pay the standard TDU charges of $3.41 per month and 3.135 cents per kWh.
Max Saver 12 from 4 Change Energy has an average rate of 6.8 cents per kWh at 1000 kWh of use. This plan offers an energy charge of 10.8 cents per kWh and a $75 bill credit at 1000 kWh as well. You'll also pay the standard TDU charges.
Easy Saver 12 from 4 Change Energy has an average rate of 7.6 cents per kWh at 1000 kWh. This tiered rate plan charges $79 for energy use between 1 kWh and 1000 kWh. After 1000 kWh, the base energy rate is 13.9 cents per kWh. And as usual, you'll pay the standard TDU charges.
Which Dallas Electric Companies Have No Deposit?
Having to come up with a hefty deposit can be a challenge. It can also make you feel like your options are limited. Luckily, there are plenty of no deposit electricity plans in Dallas. If you don't want to put down the $100 – $400 deposit that some plans require, then a pre-paid or month-to-month plan is a great option. These plans can start at $30 and go up from there.
How Quickly Can I Switch to the Cheapest Electricity Company in Dallas?
Making the switch to the right energy company for you is easy in Texas. Typically, it'll take between 7 – 10 days after the last reading of your electric meter before you'll switch to your new provider. You can also request a "Forward Switch". This is when you request to switch Dallas electric companies at a later date.
Choose the Right Dallas Electric Company
Choosing the best electric company in Dallas is simple. The deregulated energy market gives you the power to choose the right energy provider for your household needs. Simply shop around for the best electricity plan by comparing energy companies. And when you're ready to make the switch, just go to www.texaselectricityratings.com. You'll find plenty of other useful resources there to help you save more on your Dallas electricity.