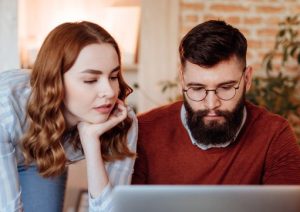 What Is the Best Electricity Plan in Dallas?
Choice can be empowering, but it can also be overwhelming when you have too many options. While the power to choose your energy provider in Dallas gives you access to low rates, you need to know how to shop electricity providers so you can find the right plan that meets your family's needs. Luckily, there a few easy tricks you can use to find the best electricity plan for your Oncor household.
What's the Average Electric Bill in Dallas?
Electric rates vary depending on the time of year, the size of the household, and the type of electricity plan you have. So, the best way to get an accurate estimate about how much your electric bill will be in the future is to look over your bills from the past year. Another great tool is to use the Texas Electricity Ratings Bill Calculator.  The bill calculator allows you to see average bills throughout the year so you can compare Dallas electricity providers much easier.
Where Can I Find the Cheapest Electricity Near Me?
The easiest way to find the cheapest electricity plan in Dallas is to go to visit www.texaselectricityratings.com. Type in your zip code and click "Shop for Rates". Scroll down and adjust the size of the household to measure yours. Scroll down just a little further and click "Price" to organize the categories by the cheapest electricity rates.
TIP: Make sure you select the house size to match your household. Some plans are better suited for large-sized homes, others smaller.
Are there No Deposit Electric Companies in Dallas?
Saving money isn't always just about cheap rates. Choosing a plan with no deposit can typically save you the $100 – $400 deposit that some energy providers require. No deposit electricity in Texas is a great option if you suffer from bad credit, or if you need to establish credit, or if you're just looking for a short-term energy option.
Keep in mind that these plans typically offer month to month rates. And because these plans are shorter in length, the rates are often higher compared to longer term, fixed rate plans.
How Can I Use My Power to Choose?
The Texas landscape for energy is always growing and changing. Wind and solar energy continue to expand, smart technology helps homeowners keep energy rates low, and the market constantly shifts. The best way to take advantage of your power to choose is to use our tools and information to help you shop and compare energy rates in Texas.