How Will Paused Solar Tariffs Impact Texas?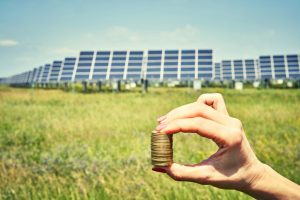 Earlier this month, President Joe Biden announced a two year pause on solar panel import tariffs from southeast Asia. The White House expects this two year period to give US solar panel makers time to ramp up production. Panel makers should use this time to raise their production capacity. Whether they do, only time will tell. If they do, US panels should compete on the global stage. And the US could become an exporter rather than an importer in solar panels. Meanwhile, most US solar energy jobs are in project development, installation, and construction. So, several delayed Texas solar projects could benefit from the tariff pause.
Delayed Texas Solar Projects
ERCOT seeing record demand this summer. Energy experts predict that ERCOT also faces increased demand from cryptocurrency mining adding strain to the Texas power grid.  Just last month, six natural gas fired electric plants failed during extreme heat. This caused an urgent need to conserve power. In the course of normal business, natural gas plants perform routine maintenance due to heat stress. Solar power, on the other hand, can take the heat which makes it cheap and more reliable.
The two year pause frees up some 50,000 megawatts (MW) of solar power projects across the nation. Of that, over 13,000 MW worth is located in Texas. This includes several projects by Texas-based Vistra Corp and the 440 MW Fighting Jays Solar project. Currently, Texas solar projects contribute roughly 9,700 MW of actual hourly average supply to the ERCOT grid. That's roughly more than 10% at any one time.
US Tariffs On Southeast Asian Solar Panels 
Solar industry experts think the 24 month break from tariffs will run parallel to the ongoing Commerce Department investigation. The probe is checking to see if panels from southeast Asian countries originated from China to avoid U.S. tariffs. The probe should reveal the extent of this practice.
But while the tariff pause should stabilize US solar industry over the next two years, Texas could sure use the help right now. As a result, the pause should push more solar projects to completion soon. And that's a big help as the additional capacity could help avoid outages and ease high summer electric rates.