What Does the Winter SARA Report Forecast?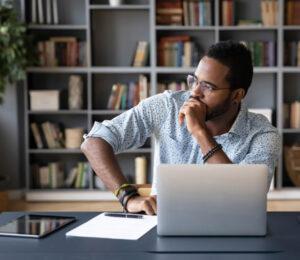 ERCOT's predictions about winter electric capacity, demand, and reserves hit the streets late last month. The energy market regulator expects Texas to have plenty of power to meet peak demand. At peak demand this winter, Texans should use 69,367 MW. However, according to ERCOT's Seasonal Assessment of Resource Adequacy (SARA) report, power plants will be able to supply about 87,300 MW. So, on the face of it, the winter SARA report suggests there will be enough to meet Texas electricity demand.
The reserve capacity isn't as healthy as in the summer. But it rarely is. Summer sun allows solar farms to gather more sunshine. Fortunately, winter demand is much lower than summer needs. Plus, predictors say winter reserve capacity will rise from 22.2% in 2023 to around 40% each of the following four years.
One gas-fired plant and another coal-powered plant will be offline all winter. These two facilities only represent 685 MW of power, so Texas shouldn't sweat their absence. Overall, the predictions are as rosy as Santa's cheeks.
PUC Resource Needs and Winter SARA 
But not everyone shares this holly-jolly view on the state of electricity rates. A report by the Texas Sunset Commission called the Public Utility Commission (PUC) "woefully under-resourced." The report expresses concern that the state agency of 200 or so staff is unable to carry out its functions. 
In a differing opinion, PUC spokesman Peter Lake said the agency is "better prepared than ever." But it's a safe bet agency leaders wouldn't be sad about more money and more people. They'd be even better prepared.
The winter SARA report does concede that Texas won't have enough power if extreme scenarios play out. Rolling blackouts would happen. The described extreme scenarios are eerily similar to Winter Storm Uri. And Texans don't want that!
Curtailing Crypto Miners
Cryptocurrency miners have been flocking to Texas. And why shouldn't they!? Ample solar and wind power have been the drawing factors. ERCOT has been proactive to work with these and other places with large flexible loads (LFLs). In power crises, many of these facilities have volunteered to cut their power. This, in turn, could avoid rolling blackouts for other Texas businesses and homes.
This plan will begin next month. For now, the program is optional for LFL customers. However, ERCOT plans to make long-term rules. It appears to be in crypto miners' best interest to play nicely with ERCOT. Poor public opinion of crypto could cause backlash, especially with the founder of a now dead crypto firm facing eight fraud charges.
Stay Warm This Winter
If the extreme SARA report events don't happen, you'll be warm all winter with a power plan from https://www.texaselectricityratings.com. Get yourself the early present of saving on Texas power all year. Your fixed rate plan is waiting for you to unwrap it! Now, that's a happy new year.