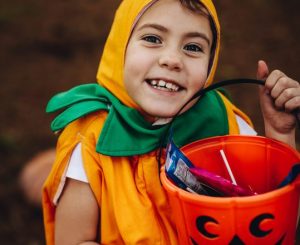 The Trick to Cheap Electricity Rates in Plano
Halloween is almost here. That means you can shake off the frightening high electric bills from the hot Texas summer and switch to a cheaper plan during the shoulder season. It's time to avoid the tricks and get the best electricity treat in Plano with these cheap electric plans.
Cheapest Flat Rate Electricity Plans in Plano
Easy Saver 12 from 4Change Electricity is a flat-rate plan that charges you $90 for 1 – 1000 kWh of use. The rate after 1000 kWh of use is 16.5 cents per kWh hour. This rate includes the standard TDU charges. There is no base charge or any other fees. At that rate, your average for 1000 kWh of use comes to 9.0 cents per kWh. And that comes to an estimated average bill of around $109.
The early termination fee is $20 per month remaining in the contract. That's steep if you leave too early. But if you find a cheaper plan at the end of the contract and the savings are more than the cost of leaving one or two months early, you should consider switching plans.
The other flat-rate plan in Plano is from Veteran Energy. Smart 12 has a flat rate of $95 for 1 – 1000 kWh of use. After that, it's 16.5 cents per kWh, including the standard TDU charges. The average energy rate for 1000 kWh of use is 9.5 cents per kWh. Giving you an estimated bill of around $114.
The early termination fee is also $20x each remaining month in the contract. So hold off on switching until late in the contract.
Best Fixed Rate Electricity in Plano
Value Plus 12 from Discount Power is a fixed-rate electricity plan offering the cheapest rates. You get an energy charge of 6.8 cents per kWh. With the standard TDU charges averaged in, your rate for 1000 kWh of use comes to 11.3 cents per kWh. That's an estimated monthly bill of around $113.
This plan has a steeper early termination fee to consider, $150. But, it'll lock in low electric rates for the full year.
Which Plano Electric Plan Is the Best?
Ultimately, the answer depends. If you can use under 1000 kWh of electricity each month, the flat-rate plan will get you cheaper rates. But as soon as you go over, your average rate skyrockets. If your monthly electricity use exceeds 1000 kWh each month, you're better off with Value Plus 12.
What Happens When Your Electricity Contract Ends?
Don't assume you'll keep the same rates when your contract ends. If you don't select a new plan your provider will place you on their default renewal product. These plans have the highest rates and vary month-to-month.
The trick to avoiding expensive energy bills in Plano is to shop for cheaper plans before your contract ends. Finding the cheapest plans is not just a treat, it's your right as an Oncor customer.
Finding Free Electricity in Plano
The only thing scarier than expensive electric bills is feeling like you got tricked into a bad electricity plan. So why not treat yourself to the cheapest rates in Plano!
You have the power to choose your electricity provider in Texas. Get the tools and tips you need to compare providers before making the switch.
Visit https://www.texaselectricityratings.com today!