Which Plans Get Cheap Electricity Deals In Houston?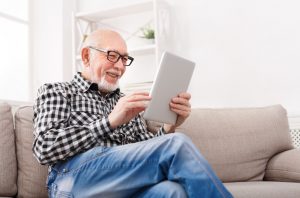 If variety is the spice of life, the Texas electricity market is like the grocery store spice aisle on steroids. This month's cheap electricity deals in Houston offer a wide array of pricing structures. The four cheapest plans include three different pricing arrangements: bill credits, tiered rates, and fixed rates. This means you can find a plan to fit your normal electricity usage that will help you save money throughout the year. 
Bill Credits Make For Low Payments
According to data from the US Energy Information Administration, the average Texas home used 1,132 kWh per month in 2020. This usage is perfect for Texas electricity plans with bill credits windows between 1,000 and 2,000 kWh per month. Even in relatively low usage months, customers will likely earn such a bill credit.
The Frontier Super Value 12 plan from Frontier Utilities boasts a low rate of 8.3 cents per kWh. Following closely, the Gexa Saver Deluxe 12 plan from Gexa Energy is right on its heels at 8.4 cents. Both plans have the 1,000 to 2,000 kWh bill credit window. At the average Texas home usage, a monthly bill is right around $107 with the former plan edging out the latter. The best tiered rate and fixed rate plans can't come close to this average bill.
Cheap Electricity Deals On Tiered Rates And Fixed Rates
Even though the tiered rate and fixed rate plans don't beat the bill credit plans, they're still cheap electricity deals in Houston. The Constellation 12 Month Flat Tier Product advertises a price of 10.5 cents. Upon closer inspection, this plan's tiered pricing puts the average Texas home usage at a whopping $210 monthly bill. The plan jumps to the next pricing tier at 1,001 kWh, so even in lower usage months, customers are stuck with a steep bill.
This plan is best for customers who never use more than 1,000 kWh in a billing cycle. Therefore, apartment dwellers and homeowners with small houses are ideal customers for this tiered rate plan.
The Energy Texas Come & Take It 12 plan fares better in the competition. This fixed rate plan yields an average bill of about $122 for the normal customer. Still, the bill credit plans win by a comfortable margin.
The Right Deal For You
You have no shortage of options in electric plans right now. Certainly, one of these plans fits your electricity needs. But if not, https://www.texaselectricityratings.com has dozens more plans waiting for you.