Which Texas Electricity Providers have the Cheapest Rates?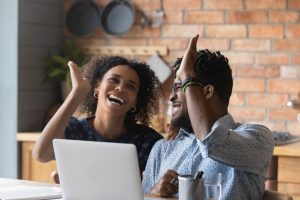 Looking to grab a cheap electric rate in Dallas? Even though electricity rates are on the rise across the nation, you've still got options to find a cheap rate. For example, these 12-month electricity plans have the cheapest rates in Dallas right now. Here's what you need to know about them before you make the switch to a cheaper electricity provider.
Cheap Bill Credit Electricity in Dallas
GridEdge 12 from Chariot Energy is a 100% renewable energy plan with a high energy charge of 14.25 cents per kWh. This does not include the standard TDU charges, either. However, there is a $90 bill credit when you use more than 1000 kWh in a billing cycle.
When you add in that bill credit with the energy charges, your rate comes to 9.8 cents per kWh for 1000 kWh of use. If you keep your electricity use at just above 1000 kWh each month, you can expect a low energy bill. However, if you dip below or above 1000 kWh, you're going to end up paying a lot more.
This plan's early termination fee is only $15 per month remaining in your contract. If you want to switch to a new electricity provider near the end of your contract, it won't be as expensive.
Gexa Saver Deluxe 12 from Gexa Energy is another bill credit electricity plan in Dallas. You pay 13.1 cents per kWh plus the standard TDU charges. If you use between 1000 – 2000 kWh in a billing cycle, you'll receive a $100 bill credit. That brings your average rate for 1000 kWh of use to 7.6 cents per kWh.
While this product is 100% renewable, it does come with a steep early termination fee of $150. Something you'll need to consider if you start shopping for a new electricity provider before your contract ends.
This is another plan that you need to be careful of. If you regularly use over 1000 kWh for your electricity, you can get a low rate with the bill credit. However, if you miss that bill credit window, it's going to cost you big!
The Cheapest Bill Credit Electricity Plan in Dallas
Super Value 12 from Frontier has an electricity rate of 13 cents per kWh. You'll need to add in the standard TDU charges here as well. This plan also offers $100 bill credit if you use between 1000 – 2000 kWh each month. And that brings the average rate for electricity to 7.5 cents per kWh for 1000 kWh of use.
This plan also has a steep $150 early termination fee. And you'll need to make sure you keep your electricity in that window to get the bill credit. Otherwise, you'll pay a lot more on your monthly electricity bills.
Cheap Rate Straightforward Electricity in Dallas
Come & Take It 12 from Energy Texas has a very low electricity charge of 5.83 cents per kWh. There's a monthly base charge of $4.95 to consider. Once you add in the standard TDU charges, your average electricity rate comes to 10.8 cents per kWh. And it stays consistent regardless of your use.
There are no bill credits on this plan. However, the straightforward pricing means you won't get penalized for missing your bill credit window. And that's great if you travel or your usage tends to fluctuate each month.
The plan also offers 100% renewable electricity. But it has a steep, $150 early termination fee. You'll want to keep that in mind if you think you may leave the plan early to shop for cheaper electricity rates.
Still, this is a great plan for those that prefer the peace of mind of simple, predictable billing.
What Happens When Your 12-Month Contract Ends?
You'll want to start looking for a new electricity plan before your contract ends. If you don't switch to a new electricity plan before your end date, these providers will switch you over to their default renewal product.
These are usually variable-rate plans with high electricity rates. That's why it's always in your best interest to shop for new electricity plans before your contract expires.
Shop for Cheap Electricity Rate Deals
You have the power to choose cheaper electricity as an Oncor customer. But there are a lot of plans to choose from. So, you don't get stuck in the wrong one. Visit www.texaselectricityratings.com for all the information you need to find the cheapest energy rates for your home.
We'll help you shop cheap electric and find the perfect plan for your Dallas home. Start saving today!