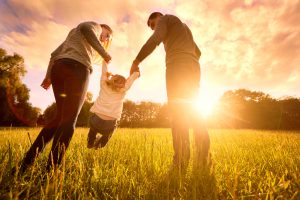 Which Plans Have Houston's Cheapest Flat 12 Month Rates?
When you buy something, you want to understand what you're paying and what you're getting. With some electricity plans, it's hard to know whether your bill will be reasonable or astronomical. Bill credits, tiered rates, free nights, and free weekends plans entice you with the chance of big savings. However, they don't always deliver on your expectations. 
Houston's cheapest flat 12 month electricity rates may not deliver super low bills, but you won't be surprised with a budget busting electricity statement. The cheapest flat pricing plans give you reasonable prices without the risk of paying way too much for power. 
Cold weather is just around the corner. The US Energy Information Administration predicts household electricity usage will increase by 7% this winter. Lock in your fixed rate contract now before prices climb during the coldest months of the year. 
Renewable Energy At A Low Price
The Solarize 12 plan from Chariot Energy has the lowest price among 12 month flat rate plans. At 1,000 kwh of usage, the average price for electricity is 11.0 cents per kWh. The average price varies a little across usages because Houston's electricity utility CenterPoint Energy assesses both a base charge and a per kWh charge. All Houston electricity customers are charged CenterPoint Energy fees regardless of their retail providers.  
This plan uses 100% renewable energy. You can feel good about saving money and preserving the environment. 
More Green Power From Chariot Energy
Chariot Energy offers another 100% green energy plan at a 12 month flat rate: Rise 12. This plan offers the same pricing structure as the plan above. The only difference is the retail price is 0.01 cents higher on this plan. Utility charges, renewable content, and early termination fees are all the same between both Chariot Energy plans.  
A Tie For Houston's Cheapest 12 Month Power
The Champ Saver-12 plan from Champion Energy rounds out the cheapest flat 12 month plans. Like the other plans described here, this plan has no base charge, and the retailer only charges a per kWh price. At 1,000 kWh, the average price for this plan ties for the lowest price. The big differences with this plan are renewable content and early termination fee. The plan's renewable content is only 16.4% versus 100% for the others. It's early termination fee is $150 as opposed to the $15 per month remaining on the contract with Chariot Energy. 
A Predictable Bill For Reliable Service
When you sign up for the cheapest flat 12 month electricity rates at https://www.texaselectricityratings.com, you get reliable service and a predictable bill. Don't wait for winter to increase your rates. Take control of your utility bill today!