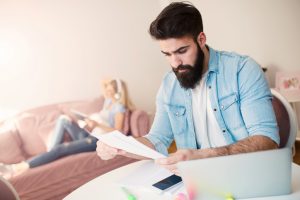 About the COVID-19 Electricity Relief Program
Even though multiple Texas TDUs and retail electricity providers have suspended service disconnectionsand late fees for customers who can't pay their electricity bills, the Public Utility Commission of Texas (PUCT) COVID-19 Electricity Relief Program (CERP) designed to reduce the economic impact of Texas electricity bills on residential customers.
The key features of the program is that retail energy providers must:
offer a deferred payment plan to any residential customer who requests one.
suspend disconnections for residential customers who have been added to the state's unemployment and low income list due to the effects of COVID-19.
The major challenge lay not only in how keep electricity flowing to keep everyone's lights and AC on but also in how the CERP was going to pay for it all. As a solution, the PUC of Texas has implemented the new Rider ERP. The surcharge of $0.000330 per kWh will appear as part of TDU electric charges for all customer classes.
How Do I Sign Up For CERP?
The program is only open to customers residing in the competitive areas in ERCOT. You can apply if you or someone in your household currently receive or are in the process of applying to receive unemployment benefits.
Customers can visit the CERP website to fill in an application and submit right away.
Customers can also apply over the telephone by calling Texas Low-Income List Administrator (LILA) at 866-454-8387, and press 1 after choosing their preferred language.
Both options are available 24/7.
What Information Will I Need to Apply to CERP?
Name of the account holders as well as the electric service address.
Phone number associated with the account.
Proof of your unemployment status.
Name of your retail electricity provider
And the following if available:
The account number
ESID Number
Last 4 numbers of the account holder's social security number
Copy of your electric bill
What Happens After I Apply to CERP?
Your name will be provisionally added to the relief program list. Your REP will be notified within a week to not disconnect your power if you are unable to pay your electric bill or enter into a deferred payment plan your REP.
After 30 days, you'll need to have documentation from the Texas Workforce Commission that you qualify for unemployment benefits and provide that to the Low-Income List Administrator. They will officially add your name to the list.
How does the CERP List Work?
Once you're officially on the CERP List, REPs will continue to generate and send you an electric bill. You should pay any amount you are able to pay. However, once you're on the official list, REPs will not be permitted to disconnect your electricity for six months.
How Long Will CERP Last?
While REPs will have take some losses, all Texas electricity customers will bear the cost of CERP through the new Rider ERP surcharge until economic conditions improve. At that time (probably when the state COVID-19 disaster declaration ends), customers on the CERP List will be placed into a deferred payment plan with their REP.
Does CERP Offer Debt-Forgiveness with REPs?
Not currently and it's just way too early to say if that could even happen.
The best thing to do once you're on the CERP List is to keep paying as much as you can afford. Later, work with your REP on the best way to clear the debt.
Are Texas Electric Co-Ops And Municipal Utilities Covered By CERP?
No. Electric Co-Ops And municipal utilities in cities like Austin, College Station, Denton, and others are setting up their own mean of dealing with the financial impact of the COVID-19 crisis on their customers.
* * *
Don't Delay. If you or someone in your household currently receives or are in the process of applying to receive unemployment benefits, sign up now at—